12 Must-Have Rules for Your 2021 Influencer Marketing Strategy
12 Must-Have Rules for Your 2021 Influencer Marketing Strategy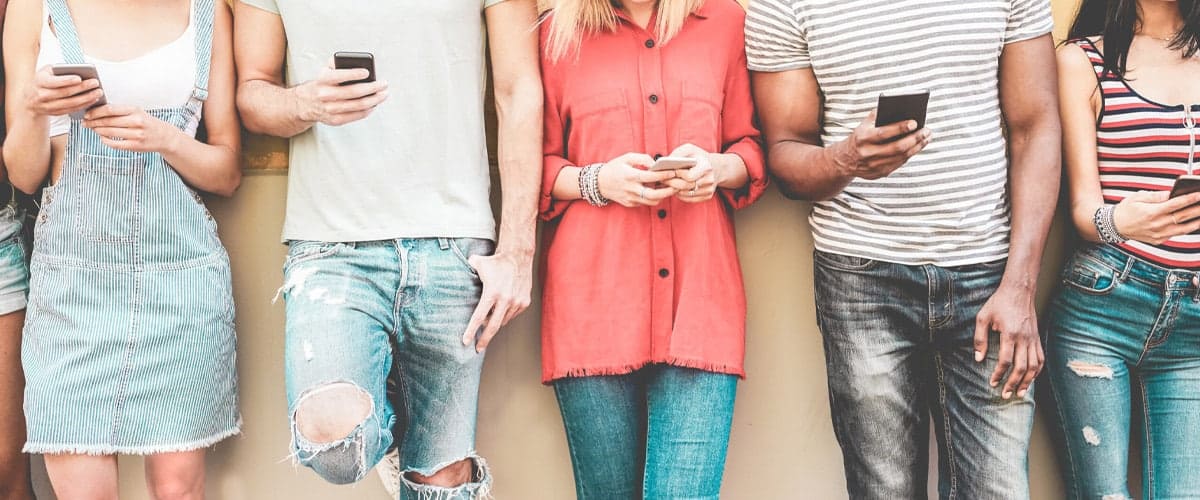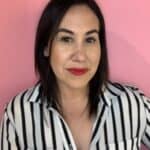 Nycole Hampton
As we look back on the exponential growth of the influencer marketing industry in 2020, we're taking stock of our learnings on how the industry has changed and formulating an updated list of 'best practices' moving forward into 2021.
It's no surprise that consumers continue to spend more and more time online and on social channels, and as a result, they're becoming more discerning about the content they respond to. As marketers, we need to be sure we adjust our online communication strategies accordingly; setting well-informed goals, keeping those goals in mind as we plan and execute campaigns, and understanding how influencers fit into the holistic picture of our marketing efforts.
With such a large spike in eCommerce and digital spending across the globe, the potential of influencer marketing is there for the taking, especially when it's aligned with other areas of your marketing strategy like paid media, content marketing, SEO, and PR.
So without further ado, here is our 2021 guide to influencer marketing (including a few outdated approaches we'll be leaving behind in 2020):
Things We're Taking With Us + Improving Upon in 2021
1. Plan to include more influencers in your 2021 strategy & set goals accordingly.
It's time to start planning your marketing strategy for 2021 and influencers should absolutely be part of that picture. Your influencer programs can play a variety of roles within your marketing mix; whether they are supporting a large integrated campaign or leading the charge in campaigns of their own. It's important to understand what you want your influencer programs to achieve throughout the year so that you can plan ahead and put aside the appropriate budget to match the need. It will be harder to use influencer marketing opportunistically if the budget is already taken by other initiatives. Reports have shown that companies will spend upwards of $10 billion on influencer marketing by the end of 2020, a clear indication that the opportunity is there. Consumers continue to trust content coming from influencers, in 2019 Nielsen reported that consumers are 92% more apt to trust content coming from an influencer they trust than from a brand, even if they already love the brand. Third-party validation is as powerful a tactic as ever, and this is where influencers can be a powerful partner for you.
2. Know what you want to achieve before you dive in.
What do you need and what do you want influencers to achieve for you? Influencers can be anything from content creators who support your social calendar, to full-funnel drivers who help drive sales or launch a new product. When you determine what role, they're going to play in your ecosystem, you can then dive into strategy planning and understanding what type of program, partners and content will help you move the needle.
Influencers can be powerful drivers throughout the customer journey, from awareness to conversion, but you first need to understand their place and then develop your strategy around what program type, partners and content will help you move the needle. A long-term program with paid ambassadors may work well for you if you want to drive sales over time and introduce audiences to a variety of products and services, whereas a limited partnership could work well for a product launch. No two programs should be designed exactly the same, as their KPIs should align with your unique objectives.
3. Know what channels and content types will help you achieve your goals. Content created for an awareness-only campaign will look different than content created to drive sales. If sales is a core goal, you'll want to understand the user experience, breaking down any technical barriers in order to get consumers from a piece of content to your site or shop page.
Understanding the role of social media channels in your overall strategy (Facebook's role is different than Instagram's, and so forth) is a key aspect to building an influencer marketing program. Not every campaign needs to be all Instagram or all YouTube or include supporting tweets or Facebook posts. Customization is key. Just as important is understanding the audiences on each social platform and looking for what types of content they like to engage with most frequently.
Lastly, an important tip for anyone amplifying your program with paid boosting (which all marketers should be at least considering), not all social content can be amplified. For instance, Instagram's IGTV and Reels cannot be boosted, so factor that into whether or not you want partners to activate on those channels.
4. Choose tech partners who provide accurate data and helpful tools, then apply your human eye.
There are so many great tools available – like Tagger – that allow us to deep dive into millions of influencer profiles to find the right partners for a specific program. A platform should be the first step in pulling forward a great group of potential influencers. You can look into things like audience demographics, keywords, locations, affinities to brands, etc.
Once you have that list it's time to apply the human eye. While programs like Tagger have great tools to flag bad actors, you still want to apply the human eye to make sure any partner you consider is genuine and authentically running their brand. This is also the most effective way to see if this person can drive quality consumer response through comments and reactions from followers. Once you have landed on your partners and you've started down the negotiation path, you can request more data such as conversion metrics.
5. Diversity isn't a 'nice to have' it's a MUST have – Influencers have to be a true reflection of your audience.
As marketing professionals, we have a duty to create inclusive programs that aren't just checking off boxes but that are truly inclusive. Diversity extends beyond race, age, gender identity, or sexual orientation. Give consumers a look at your brand and products through a truly diverse set of influencers that they can relate to. For Tagger's best practices on partnering with multi-cultural and diverse influencers, click here.
6. Build meaningful relationships – treat influencers and creators as your partners and not your doers.
The more genuine your relationship, the more invested influencers will become with a brand. Over time, influencer marketing has made the necessary shift from transaction to collaboration. An attitude of collaboration is key! We work with influencers because we like their content and know their audiences do too. So let's trust them to help bring a message to life for us. Give creators a thoughtful content brief to guide them through messaging or any key dos/don'ts, but allow them to be the expert creators you hired them to be and put it on them to proactively bring ideas and trends to the table. Be there to brainstorm and collaborate if needed and encourage partners to do the same amongst the group of creators on a campaign.
7. Work smarter, not harder.
We all know influencer marketing is a detailed process from end to end; from planning to execution to reporting results. Having an organized and defined workflow is key to running a smooth campaign. Whether it's just you and the influencers, or you work at an agency and you're the middleman between your clients and influencers, being organized is essential to meeting deadlines. We appreciate Tagger's all-in-one platform because it provides us with a comprehensive influencer marketing solution, allowing us to execute every step of our campaigns – from planning to approval, to payment, to reporting – in one cohesive workflow.
Investing in the right tech tools allows your agency partners or in-house teams to focus more on strategy vs. spending time on manual tasks that can be handled by efficient tech.
8. Let paid media elevate your strategy, don't count on it to do all of the work.
Boosting your influencer content brings great cost efficiencies to your program or campaign. Audiences gravitate towards influencer content more than they would towards an ad coming directly from a brand. Boosting content gives you an opportunity to reach even more of your target audience. We all know social platform algorithms can significantly limit reach, so incorporating paid media ensures that all of the great storytelling makes its way to key consumers.
9. Measurement and reporting has to continue to evolve and tell a story.
Relying solely on total potential impressions and reach is a thing of the past, especially with platforms readily available that pull back end data from influencers. Beyond the quantitative data it's our duty to provide qualitative analysis as well. Understand the story the data is telling you; what are audiences responding to the most? Where can you see room for improvement? Where can you lean in to increase ROI?
Things We're Leaving Behind in 2020
10. Choosing partners based on follower count / aesthetic. Influencer marketing strategy has advanced beyond seeking influencers with a large following and pretty photo. Consumers expect more from influencers and brands have to as well. Just because a feed looks beautiful does not mean that content messaging resonates well with the target audience. Always make sure you're diving into consumer reaction to see how audiences respond on content that's both sponsored and organic. Make decisions based on accurate data and audience behavior, not surface-level aesthetics and vanity metrics.
11. Paying for impressions and calling that success. That is a media buy and not an influencer program. While they can work together; hand in hand, an influencer program should not be seen as a straight up media buy. Consumers react and consumer content differently. The core of any successful program is the right influencer who can tell a brand's story in a way that will make consumers interested and go as far to drive them to purchase. When influencers are an afterthought or a catch all for anyone interested you risk having partners who aren't right for the brand and then you're just amplifying their content in your planned media buy.
12. Misconceptions about the influencer marketing industry, like:
a. Influencers are only good for awareness. As the industry has become more sophisticated, so has our ability to develop measurable programs throughout the funnel. Just make sure you know your funnel goals and business objectives ahead of planning your program and picking your partners!
b. You can only use influencers for B2C campaigns. Being an influencer is defined by the ability to drive influence across any category. Whether it's a social content creator or a more traditional person of influence such as a CEO, media or analyst, all industries have people in power positions to influence their core audiences. The key is understanding what audience needs to be influenced and who they look to for trusted opinions and recommendations. There are many instances when corporate messages and CSR initiatives can be brought to live through social content creators who hold the attention of key Corpsumer audiences.
c. Big reach does not equal big influence and small influencers do not mean they are the most engaged. Influence is influence, no matter the size. The key is finding influencers that have the ability to influence your specific target audiences. All influencers are not equal no matter the size or grouping, this is why highly customized vetting is critical. We all know big reach is no longer king because you can supplement reach with an even smarter paid targeting program and we know not all small influencers are receiving 'authentic' engagement, some are working together to boost their engagement as they look to grow.
More companies are shifting their budgets towards influencer marketing for good reason
…it boasts an undeniable ROI, it's an effective tool for managing optics in an authentic way, and it perfectly plays into the ever-increasing amount of consumers' digital spending.
The best marketing strategies are the ones that anticipate consumer behavior while delivering highly-relevant content to engaged audiences. Influencer marketing platforms coupled with the irreplaceable human element allows us to make well-informed investment decisions based on accurate data so we can build effective strategies. The key is learning from the past so we can look forward to the future.
Watch our full interview with Nycole Hampton here:
This article was originally published on Tagger Media.
Want to see how agencies like MWW leverage Tagger's platform to discover the best influencers, run campaigns, and report success? Schedule a demo here.