2022: The Year of the Employer Brand
2022: The Year of the Employer Brand

The Great Resignation. The Great Re-Examination. The Great Exhaustion. Whatever you call it, one thing is clear: talent is in the driver's seat-at every level, throughout every profession, in every city, across every industry.
At the same time, companies continue to benefit from an ever-expanding role within our society. As America's participation in everything from churches to bowling leagues to bingo nights declines, corporate culture has become the new neighborhood. With that new role-and a recent rise in public trust and admiration of companies-comes new responsibilities.
Companies can't rely on a simple recitation of benefits or some self-congratulatory culture commentary. Company leadership is expected to be our guide on everything from vaccines to retirement planning. Employers don't just provide health insurance-they are responsible for the wellness of their people. It isn't enough to offer a 401k-employers should be helping employees plan for retirement. And don't think employees aren't paying attention.
More than ever before, employers are under the microscope. Competitive compensation and benefits are no longer enough. Potential employees expect their new companies to have a great culture, help shape their career, and share their values. Oh, and speaking of compensation, make sure you pay enough. Gone are the days when you can pay less because you're the cool company that does cool things–employees aren't willing to trade things like purpose, sustainability, and reputation for any reduction in their wallet. Recruitment is now a conversation filled with 'and' not 'either/or'. And there are a lot of 'and's'.
For employers trying to hire, it can feel like there is no ceiling on comp-and that's just the beginning. Employees seem to have limitless choices in what to do next, so make sure you check all the boxes. Socially responsible? Check. Environmental steward? Check. DEI advocate? Positive brand? Exciting product or service? Check. Check. Check. Oh, what about family-focused? Check. What about flexible work schedules? Promoting wellness? How much vacation time? Geesh.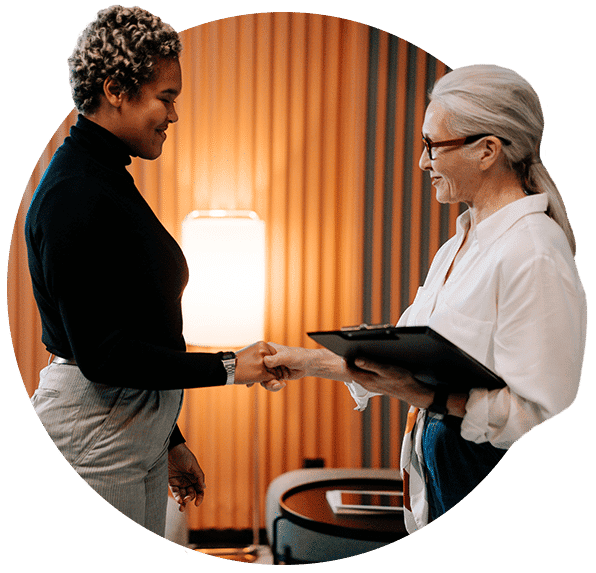 So, what can employers do? How can you assure that the talent you want to hire and retain, understands what you have to offer? How can you create meaningful connections with your people in a future where remote and hybrid work is here to stay?
In 2022, focusing on your Employer Brand will be among the most critical things you can do to build and enhance your reputation. That begins by having the right people in the room-a top-tier Employer Brand requires a thoughtful and coordinated effort between human resources, communications, and marketing. Because after all, you are essentially marketing your workplace to current and potential talent, right? It should be viewed as no different than marketing your product or service and hold that same level of importance across the company.
Once you have the right people focused on the right things, it's time to consider how best you can reach potential and current employees. Here are three ways to begin building that authentic relationship.
1. CEO as Chief Culture Storyteller and Employee Advocate
MikeWorldWide has long held the belief that people trust people, not companies. Today, this is even more true than it was when I first heard our founder, Michael Kempner, say it three decades ago. And the person stakeholders need to 'know' and trust is the CEO and other members of the leadership team.
Top talent wants to work for people that inspire them, engage them, and relate to them. The modern CEO is a leader, not a manager. A guide, not a director. They are a steward of the company's values and purpose, and they advocate for-and on behalf of-their employees and their employees' interests. From fighting climate change to promoting a flexible workplace to speaking out on social justice, the tone of the CEO's content is viewed as a proxy for the culture of the entire company. They're expected to walk the walk.
2. Take a Multi-channel Approach
At a time when short-staffed newsrooms have required editorial to all but abandon traditional industry beats, workplace has emerged as a priority coverage area. 'Future of Work,' 'Return to Work,' and 'Day in the Life' coverage has transformed the workplace from the largely ignored aspect of companies to a new lifestyle beat at major media, which is further highlighted by a rise in dedicated DEI reporters and editors. Coupled with a growing interest in 'How Things Are Made' content, this presents new opportunities in both earned and paid media to highlight your culture and your values.
With an explosion in social content peeking 'behind the scenes,' hopping on that trend could land you great employees while simultaneously building your reputation. By showing some of the day-to-day, you can allow job seekers to picture themselves in your organization. This is a place where it is as important to show as it is to tell.
Showing people what your office environment looks like as we navigate returning to the workplace, and hearing employees' stories in their own words, are key aspects of building an Employer Brand that will resonate. The rules of great social content don't change when it comes to employer branding. Video outperforms other forms of social content, and as GE taught us as an early adopter of Instagram, even the most technical businesses can be presented in a visually appealing way.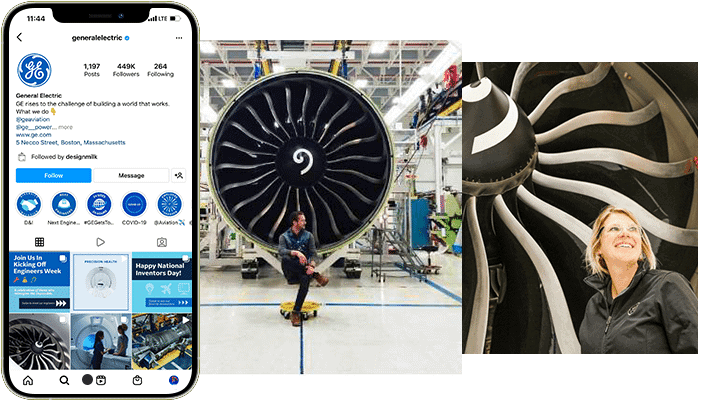 At the same time, organizations shouldn't be hesitant to use traditional marketing avenues to promote your Employer Brand. The use of paid media is as prevalent as ever, and major brands are running campaigns to promote their employer value proposition, like this one from Amazon. If the talent market continues to be as competitive as it is today, we may see more big brands prioritizing their ad spend around employer brand, rather than just selling products.
3. Real Employee Voices
Show me, don't tell me.
Remember those terrible HR videos you had to watch before starting that part-time gig as a teenager? Even then, you knew that wasn't what the job was really going to be like. Multiply that by a billion and that's how perceptive today's prospective employees-and consumers-are.
They genuinely want to know about your people and your culture.
Just to be clear, this isn't the same as an 'employee ambassador' network where people are trained to share corporate content. Your employees are influencers and should be treated as such. Allow them to make their own content and use their own voices. (FYI u2013 along with this comes a proactive social media policy that helps employees know what to do, not just what not to do.) By celebrating and humanizing real employees, both in the office and beyond, what they do at work, you feature a workplace-and culture-people want to be part of.
4. Who owns it, and where to begin?
Like social media was in its advent, it seems that employer brand is the latest 'jump ball' in corporate America. Does HR own it (it has the word employer in it)? Does marketing own it? (Ahemu2026 brand.) Or does communications own it? The answer could be all of the above. And of course, the most important thing is that someone owns it-or your competitors will be winning the war for talent while you debate who's in first.
There are some very compelling reasons why communications should own Employer Brand:
The opportunity to use earned media for employer brand storytelling is significant, and failing to do so is leaving employer brand equity on the table.
The most effective employer brand social campaigns are ones that treat employees as influencers and prompt real, authentic conversation. Not the ones that push slick recruiting videos in a one-way format.
Employer Brand is built from the inside out, and the outside in. Communications functions are the ones that typically already have the muscle memory around simultaneous management of both internal and external audiences, and flexing to adapt storytelling in real-time.
Whoever 'owns' it, communications needs to play an active role in building Employer Brand and advancing employer brand storytelling. Our industries and workplaces continue to change at a rapid pace, and corporate success lies on the ability to adapt and put your people first. A comprehensive, trustworthy Employer Brand will mean the difference in being able to hire and retain top talent over the coming year. Are you ready?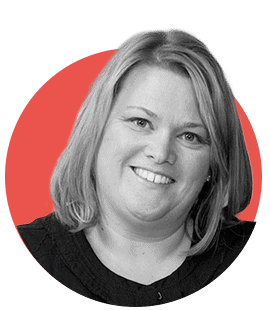 Written By: Carreen Winters