5 Media Relations Strategies to Help Bring Your Products to Market
5 Media Relations Strategies to Help Bring Your Products to Market

Bringing your products to market can be a daunting exercise. Building an extraordinary product is one thing, but what about selling it? After all, only 30% of all new U.S. product launches will sustain or grow their sales in market during their first two years.
Media relations are a vital aspect of PR, particularly when launching a new product to market. The digital landscape of media relations is ever-changing. From social media and influencer marketing to news stories, interviews, and product placements, the media directly influences your product's success.
Having a thoughtful media relations strategy in place will help establish the right brand awareness for your new products with prospective customers and provide validation that customers relies on to make informer purchase decisions. Media relations placements help effectively deliver messaging to target audiences about everything from new products and services and market perspectives, to brand values and priorities. Ready to gain the trust of your customer? Take a look at these five media relations strategies to help heighten your visibility, ensure good earned exposure, and create a buzz.
1. Make Your Story Your Main Selling Point
At the core of any successful product launch is a relevant story. In a fast-paced digital world of information sharing there is incredible competition to be seen and heard. Storytelling within the digital media landscape stimulates an authentic and relevant brand message, humanizes your enterprise, and demonstrates value and competitive advantages. Every business has a story to tell, whether it's the brand's unique origins, how it grew from a one-man band to a multi-million dollar corporation, or how it benefits the wider community. The key is to tell your narrative in a way that positions you as differentiated, credible and relevant.
The art of media relations includes honing in on unique features and benefits and articulating the full potential of your business to capture the interest and attention of your audiences. Instead of overstating your story, focus on the real core story and why it should matter to a reporter and their audience. Additionally, emotional storytelling with real examples can be 22 times more memorable than facts. As Harvard Business School professor Gerald Zaltman found, decision-making takes place subconsciously. It's not enough to have a quality product, you need to stand out. Get your brand storytelling right and you'll demonstrate ROI through positive reputation-building awareness and business growth.
Crafting a captivating brand story that will resonate with the media requires you to demonstrate that your enterprise has a bigger purpose than being a quality company. Take Tesla, for example, their audience values innovation and support for the environment and use of renewable energy. Tesla's success is boosted by its mission to 'accelerate the world's transition to sustainable energy.'
Ask yourself, what makes you a thought leader? What makes you memorable? The art of creating an enticing brand story is to share a relatable journey and produce content that offers value to the user. It's no surprise that the top 10 most empathetic companies in the Global Empathy Index are among the fastest-growing in the world.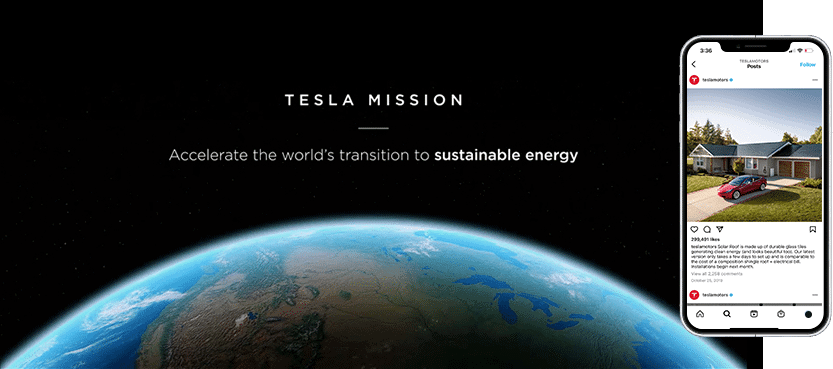 2. Find Those That Align with Your Vision
Demonstrating where your brand or product fits is vital when bringing your product to market. People turn to more than traditional print and broadcast media outlets. They also are prioritizing stories shared from blogs, newsletters, chat forums, social media news feeds, and influencers for their news. Before approaching the media, it's essential to research the media landscape of your target audience. Think outside the box and find industry channels, innovators, influencers, and thought leaders with engaged and similar audiences. Taking time to thoroughly audit and analyze which journalists, blogs, and editors best align with your vision will give your brand a media base to depend upon.
Ideally, your vision should align with your recognized audience's wants and needs. More importantly, it should fill a gap in their market. Investing time in analyzing trends and forecasting where your space is moving to will highlight you as an industry leader and demonstrate to the media that you're aligned with the developing trends of your industry.
The media loves to connect to a trend or counter-trend and emerging conversations gaining traction on social platforms.
3. Adopt an Always-On Social Media PR Strategy
Implementing an 'Always-on' social media strategy is an ideal way to establish and maintain a presence in the market and participate in real-time conversations that help reinforce your brand storytelling. Two-way conversations on platforms and expressing your brand's P.O.V. is an excellent way to build and strengthen relationships and create organic conversation. Simply speaking, it is optimized engagement content designed to gather likes, comments, and shares are elements reporters turn to when considering whether or not to write a story and what people know and think about your brand.
Engaging with influencers can have a massive impact on a successful product launch. Influencers hold an audience who trusts them, are deemed experts in what they do, and-unlike traditional media outlets-personalize content to their audience. The influencer marketing industry currently stands at a net worth of $15 billion. The true expanse of this market demonstrates why it's so important to be engaging on social media, developing your direct response activity, building your social media games, and advancing relationships with influencers who relate to your industry. With 82% of Northern America using social media, it's a demographic that cannot be glazed over.
From a social media content series to guest blogging, there is a myriad of content opportunities to incorporate into an integrated approach to public relations that maximizes the channels and conversations most relevant to your brand.. Guest blogging, custom newsletters are simple ways to build exposure and credibility. You can reach a wider audience, gain learnings from audience engagement, and gain backlinks, creating traction for your website and increased sales.

Each social media platform has its benefits for bringing a product to market.
LinkedIn: encourages thought leadership, highlights corporate accomplishments, emphasizes brand culture, and gives companies the chance to promote new services and employment opportunities. Employees in leadership positions hold a lot of pull on this platform. People posting from personal profiles offer a unique perspective to the online business world, evoking a level of humanity within large corporations. Companies have seen a 33% increase in purchase intentfrom ad exposure on LinkedIn, validating the power of having your internal network singing your praises.
Twitter: the ultimate networking machine. Twitter allows enterprises to hone in on journalists that are relevant and trending within their industry. It offers insight into the interests, stories, and publications of journalists, helping brands develop a more personal relationship when pitching. Sharing articles, providing alternative sources to yourself, and communicating on a conversational level will stand you in good stead.
Instagram: arguably one of the most important platforms for bringing your product to market. Instagram is an incredible discovery tool, as 50% of its users confirmed using the platform to research new brands, products, or services. Posting and engaging on Instagram allows your followers to see your business culture from the inside. Using hashtags for SEO purposes, creating compelling content, and collaborating with influencers and other brands, offers a unique element to your media relations campaign.
The key to adopting an always-on social media campaign is creating positive engagement. Responding to your target audience, create shoutouts and retweets, and always remember that time is of the essence. As the phrase 'always-on' indicates, social media doesn't sleep. It has the power to create the crucial buzz you need when bringing a new product to market, so make sure you have a strong social media PR strategy in place.
4. Forge Media Relationships that Build Credibility
To successfully bring your product to market, you need a foundation for financial and organizational security. By building strong media relationships, you can aid the long-term success of your product. Establishing yourself as a trusted source to reporters will secure your company's reputation within the media landscape. Becoming a credible resource for reporters and bloggers means that you will be on their radar for the first port of call.
Having a trusted and credible foundation on which to launch a new product is crucial. Eight in ten individuals are willing to pay more for a brand that takes ownership of its role in society. Having an established media contact list who are willing to cite you as a trusted enterprise will not only help retain your reputation, but also create a credible base for the launch of your new products.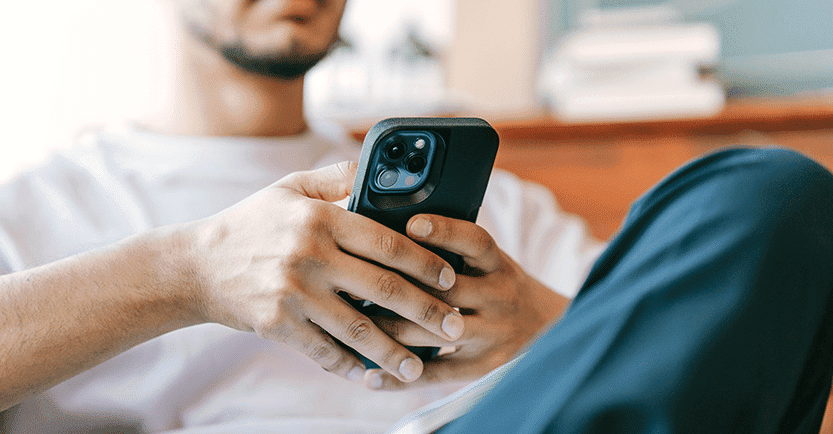 5. Be Proactive
Why wait around? Be the one to start the conversation, invite early participation from audience members in social communities. It is a great complement to earned media.Give different reporters unique parts of your story, from a first-look product briefing to exclusive time with a top executive. Engaging with your audience and posing questions to your clientele and media demonstrates that you are a leader in your field. As a thought leader, it's vital to stay on top of relevant news stories and key terms. Being part of the conversation establishes your name in the field and demonstrates your brand's accountability.
Twitter is a great platform for following industry trends and is a resource for reporters to develop stories. Retweeting journalists, executive commentary, creating Twitter lists to engage with relevant companies, and starting the conversation on a recent trend boosts your online visibility and presence. Keeping on top of industry news and touching base with clients on industry topics helps you gauge what your audience is curious about and create opportunities to participate in emerging news conversations..
Once you find a relevant story, think-how can you be a part of it? Vitally, how can you be helpful in the discussion? Being proactive in your outreach is the key to long-term success. Why Should You Use a Media Relations PR Agency?
The rules of media relations have changed. The industry is constantly transforming, and more people are turning away from tradition and focusing on digital platforms for their news. It's vital to get your media relations strategy perfect. Working with the experts will ensure that your products are launched successfully across the digital landscape.
Media Relations at MWW
With 35 years of industry leadership, we know a thing or two about strong media relations. We incorporate data-driven research, consumer marketing insight, and first-rate creative content into our media relations campaigns to elevate brands and turn customers into authentic brand advocates.
Get in touch with our team today and establish your media relations success story.