MikeWorldWide Chosen by Big Ass Fans® to Lead Integrated Creative Marketing
MikeWorldWide Chosen by Big Ass Fans® to Lead Integrated Creative Marketing
Published on: May 09, 2023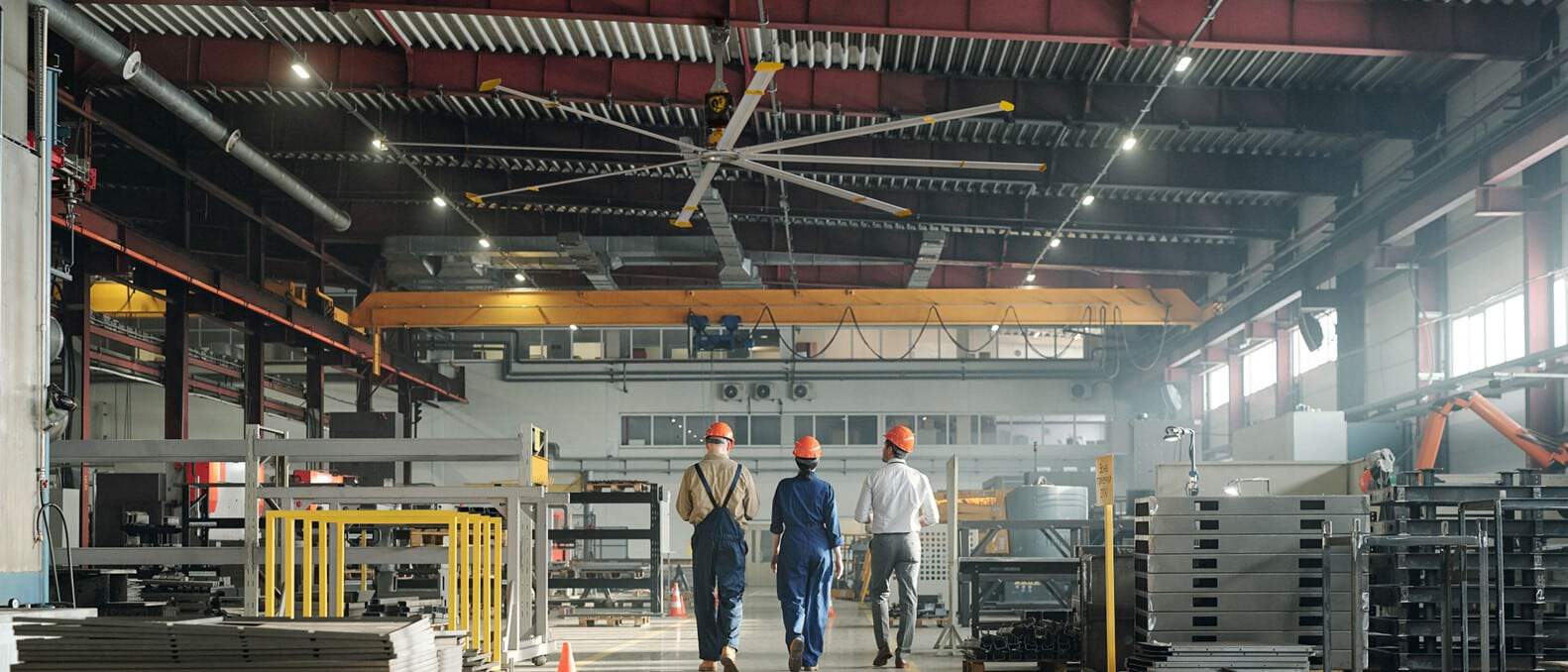 MWW and Big Ass Fans partner to implement a multi-layered creative marketing campaign to elevate the brand and uncover untapped business opportunities
NEW YORK, May 2, 2023 – MikeWorldWide (MWW), a leading global independent public relations agency, has partnered with Big Ass Fans, the industry leader in innovative airflow and energy savings solutions, to take the brand's B2B and B2C marketing strategies to new heights. MWW has been tasked with developing and implementing a multi-faceted creative digital marketing campaign highlighting Big Ass Fans' unrivaled commitment to delivering comfort, style, and energy savings to its customers.
After a competitive pitch in February, MWW was selected by Big Ass Fans for its proven ability to create marketing campaigns that deliver results for some of the biggest and most recognizable brands in the world. MWW will spearhead a full-scale B2B and B2C marketing campaign that includes strategy, creative development, and targeted media buying to bolster online engagement and awareness.
"We are thrilled to be partnering with MWW to elevate the Big Ass Fans brand and drive our business forward," said Fabrice Wermus, Senior Director of Marketing at Big Ass Fans. "MWW's proven record of developing innovative and impactful creative marketing campaigns made them the ideal agency partner for this new campaign."
"We are inspired by Big Ass Fans' desire to push creative boundaries, and we are excited to develop breakthrough concepts to strengthen the brand's position within the industry," said Bret Werner, President of MikeWorldWide. "We are passionate about introducing brands to new audiences and look forward to bringing these ideas to life for Big Ass Fans to ensure they reach their current and potential customers in new ways."
Founded in 1999, Big Ass Fans is a globally recognized brand due to its innovative solutions in the airflow and energy-saving industry. The company's extensive line of products are used in a wide range of scenarios, including industrial, commercial, and residential. Their products continuously deliver extraordinary quality and performance, and their customer service and support are top-notch. The brand is trusted and well-respected by designers, managers, and business owners worldwide.
About Big Ass Fans
At Big Ass Fans, we're driven by our mission to create safer, healthier, more productive environments worldwide. What started as a big idea in airflow became a revolution and is now best practice for designers, managers, and business owners across every imaginable industry and application. Today, our products are proudly spinning and serving more than 80 percent of the Fortune 500 in 175 countries. From factories to homes and everywhere in between, Big Ass Fans delivers comfort, style, and energy savings to make life more enjoyable. With more than 230 awards, 350 patents, an experiment on the International Space Station, and even some Twitter love from Elon Musk to our name, we go big every day. Ready to innovate and pioneer the future of comfort with us?
About MikeWorldWide
MikeWorldWide is a leading independent, integrated public relations agency serving global clients across the US & Europe. It employs more than 225 communications experts that live at the intersection of consumer brand marketing, technology, and corporate reputation. The award-winning firm applies its expertise and culture of caring through research, strategy, creativity, empathy, and insight for clients to
maximize the potential of every marketing channel. It delivers breakthrough communications for the global enterprises, corporate leaders, and innovative brands who are driving the creative economy.
Open positions at MWW can be found here. To learn more about MikeWorldWide, visit mww.com.