D&I Communications and Your Business: Listen, Speak, and Act
D&I Communications and Your Business: Listen, Speak, and Act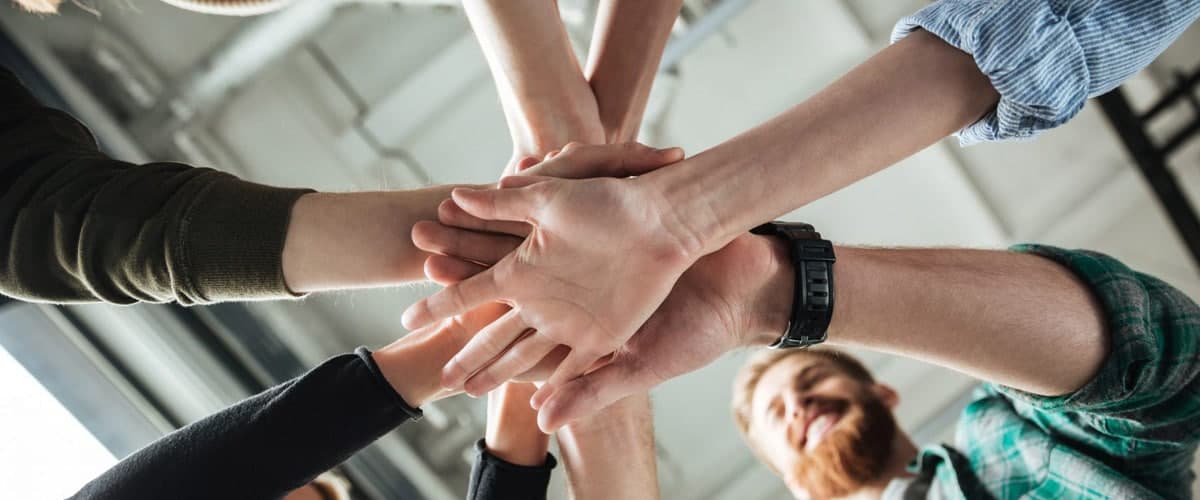 It has been just over a month since we all witnessed the horrific murder of George Floyd at the hands of police officers in the streets of Minneapolis, Minnesota – following the murders of Breonna Taylor in Kentucky and Ahmed Arbery in Georgia. Collectively, these events have generated the most sustained racial equality movement of our generation. It has swept across the United States and inspired global protests and action – compelling leaders, politicians, and everyday citizens to sit up and take notice.
Over the past several weeks, countless businesses have issued statements, pledged donations, and (most importantly) taken concrete actions to drive positive change, both internally and externally. Some companies have been praised for their efforts, while others have faced backlash for their seemingly tone-deaf or 'performative' approach.
In this climate, public relations and marketing professionals are often asked to navigate a tumultuous landscape and generate new ideas to position our clients, brands and executives as thought leaders and active voices to drive change. Across internal and external channels, we are programmed to look for ways to ensure our clients are the good guys and get credit for taking a stand. Undoubtedly there are always companies that do this very well, and others whose good intentions fall short.
But among the many important lessons of the past month is the fact that in this moment, in this movement – it isn't about creating campaigns and driving headlines. Racial equality is NOT a promotional opportunity; it is a systemic societal issue that profoundly impacts every facet of our lives, and it needs to be addressed as such. Rather than thinking in terms of generating award-winning buzz, the most effective communicators should be focused on partnering with our clients to create long-term, seismic change.
This is not a flash-in-the-pan movement or a firestorm that will die out tomorrow. As communicators, our job is to help our clients create an authentic point of view and action plan to support it – and once embraced internally, develop a communications strategy that keeps shining a light on racial injustice and inequality as much as a path forward. This is much more complex than a social media post; leaders need to self-reflect and find ways to give their organization permission to join the movement. Here are several best practices to get started.
Look Behind the Curtain
Addressing racial inequality begins within your own walls. What is the demographic makeup of your workforce and leadership? Do your hiring and promoting practices intentionally involve diversity and inclusion (D&I) considerations? How many of your vendor businesses are owned and operated by people of color? We have found that even the most engaged and progressive leaders are often surprised when they are presented with these numbers. Now is the time to remove the blinders u2013 get the information that could possibly be hindering an inclusive work environment and use it to proactively build organizational structures that reflect your company's values. Set new goals on diversity, and to make long-lasting changes that may ultimately improve your business and culture.
Engage Leaders in D&I Discussions
Here at MWWPR, we established a D&I Council two years ago, made up of employees from all backgrounds and levels. The Council provides a platform for active discussions on changing the workplace to be more inclusive and representative of the general population, and a resource for the larger organization. Our senior executives are extremely engaged, encouraging honest discourse on internal challenges, current events, and actions to facilitate long-term change. Many organizations are just now forming D&I Councils or official D&I leader roles, and that is okay. What is important is that their activities be authentic and focused on making a positive difference that empowers their teams and gives their people a safe place to discuss issues directly with leadership.
Get Educated on the Issue
Before companies can help to guide their workforce, they must first understand the issues at hand. Now is the time for employers to revisit their commitment to education on all levels around diversity and inclusion. Find ways to develop or expand programs and provide resources for leaders and employees to read and learn about racial injustice. Training on topics that include unconscious bias and diverse hiring practices should be mandatory. After all, you can't be part of the solution if you don't take steps to understand the problem.
Take Time to Listen and Learn
Businesses must also strive to cultivate safe environments for employees to have open and honest conversations about racial injustice and the changes they want to see. This should include the freedom to speak honestly about grievances and concerns – and the willingness to listen and respond. Managers must be prepared to engage and have real conversations with employees and team members, which means they need to be equipped with resources to conduct one-on-one conversations effectively. It's not about scripting people around what they can and can't say; it's about building the skill set to be comfortable with difficult dialogues. A common theme throughout this movement is the importance of expecting conversations to be uncomfortable, and getting used to it; it's the only way we can truly learn and make change happen.
Speak Externally About Your Actions and Goals
As stated, racial inequality is not a marketing campaign. Companies that are truly dedicated to making an impact must develop well-thought-out external messaging that demonstrates action and a long-term commitment, not just short-term brand awareness. Communicators working with businesses u2013 whether in-house or as an agency partner u2013 need to be comfortable pushing leaders to take the long view, set measurable goals, report on key milestones, and ensure that diverse voices are represented across all communications. This is how leaders can hold themselves accountable for progress.
Keep the Conversation Going on Social
Racial inequality impacts everyone – including people who have suffered from it, who feel passionate, angry, frustrated, and outspoken about it, and even some who feel lost and unheard. Social media continues to be a place where these expressions and stories are shared. Companies have an opportunity to engage with these voices, while also continuing to show their commitment to change. However, it is important to develop a thoughtful approach that outlines how and when to engage with stakeholders online about this topic, with authenticity and effectiveness top of mind. Each engagement should be seen as a learning opportunity as the company navigates the path ahead.
Effective change starts within the organization. But beyond this, businesses have a responsibility to communicate their point-of-view and planned activities to their customers, vendors, partners, and other key stakeholders. The fight for equality and racial justice will continue, and it should. As business leaders, commit to developing long-term, sustained communications strategies that keep a spotlight on how their company is helping to dismantle systemic racism, long after the marches and protests end.