Do Cannes Lions Matter For PR Firms? 
Do Cannes Lions Matter For PR Firms? 

The cabanas have been cleared; their panels enshrined in the trades. Yacht selfies of reunited colleagues no longer dominate our scroll.
We're in that Cannes Lions lull. The hot takes have cooled, and the 2023 whirl isn't palpable yet. So let's take this moment to address a question that's been looming over the festival for years: do Cannes Lions matter for the PR industry?
It's been a decade since PR firms were officially invited to have tea with the grownups with their sub-category. And every year since then, PR agencies fail to sweep their own category, and we're, subsequently, pounded with think-pieces slamming PR firms' creativity, moxie, or readiness to jump into the ring with Madison Avenue's heavyweights.
And those are all discussions worth having. But here's another take: PR firms aren't winning because they aren't entering. The Cannes Lions International Festival of Creativity is probably the world's largest and most prestigious advertising festival – but it's also one of the most onerous competitions to enter. And the PR industry isn't convinced it is worth the fuss.
Rather than speculate, we decided to collect some data. I conducted an informal survey of senior PR agencies and clients, and the numbers starkly contrast with what you'll hear on La Croisette in mid-June. For starters, 67% don't even pay attention to industry awards when making PR decisions. (When awards are considered, the PRWeek Awards are the most frequently noted.) But, indeed, winning a Cannes Lion would significantly elevate the reputation of PR firms? Only 13% say so; meanwhile, 38% say it has no impact at all when evaluating PR agencies.
This is a demanding audience, and Cannes Lions hasn't persuaded us. The PR industry is, indeed, advertising's scrappier sibling. We operate with leaner budgets, and more nimble teams – and for us to allocate resources for an award that has, at best, a 1.7% shot at winning – takes some wooing.
At best, winning a Cannes Lions is a data point that prospects will use when evaluating PR agencies – but it doesn't carry the same weight as it does for the advertising industry.
Here's why: there's doubt that Cannes Lions, entrenched in the advertising industry for nearly 70 years, has a credible handle on PR firms. Does the festival truly reward public relations – or does it define PR by advertising's rules? Does the festival favor stunts over true reputation management? Are the complexities of communications considered or even recognized?
Soon enough, the PR industry will be swept back into the frenetic energy of awards deadlines. And Cannes should be part of our industry's well-oiled awards engine. But first, there are misperceptions to clarify and mistakes to correct with PR firms.
So, here's my ask to Cannes Lions organizers: what if we work together to realign, perhaps even reimagine, what The International Festival of Creativity means for all PR agencies?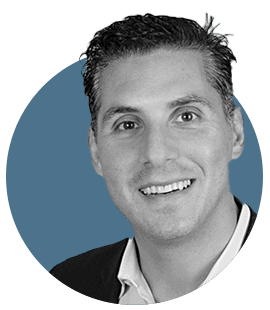 Written By: Bret Werner, President