Enhance Your Sports Sponsorships and Reach More Fans With Earned Media
Enhance Your Sports Sponsorships and Reach More Fans With Earned Media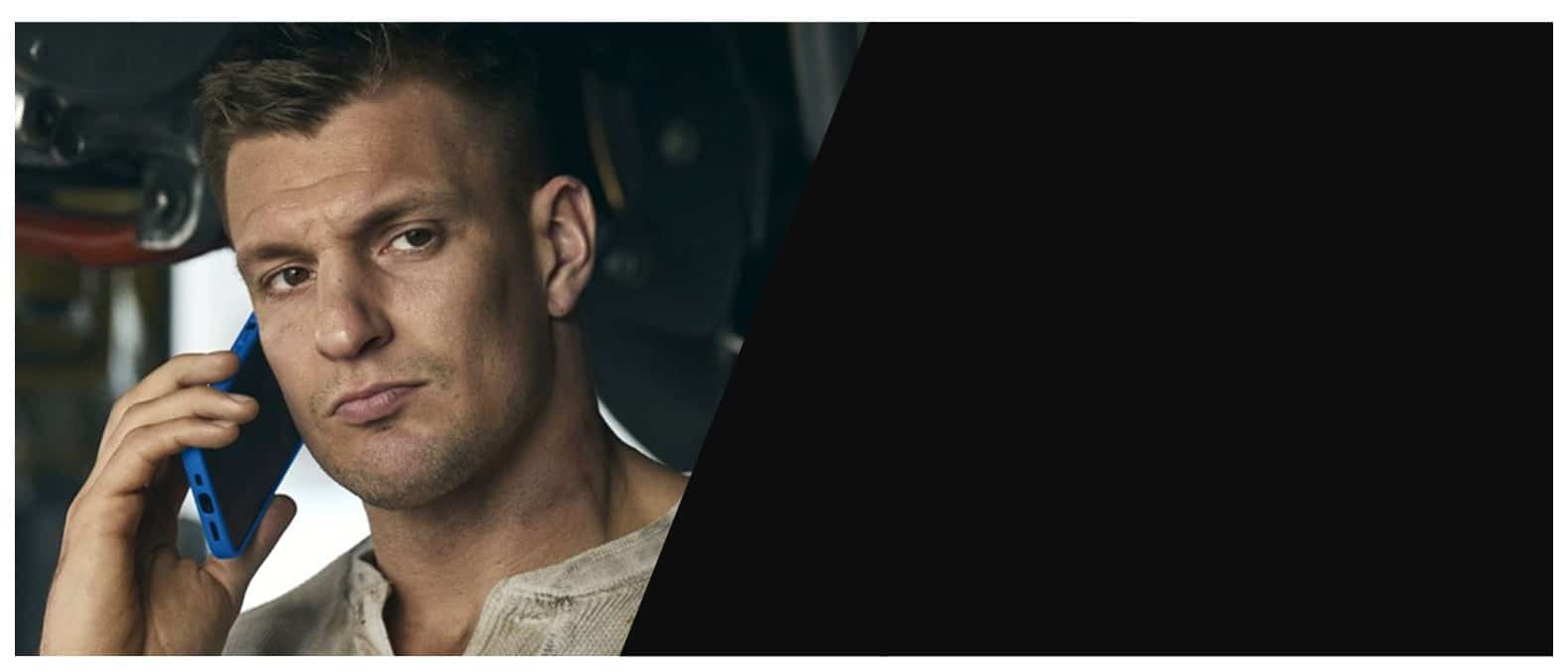 The Super Bowl is still the ultimate stage for a sports sponsorship activation, drawing the largest annual TV audience in the United States and commanding the highest rates for commercials: FOX reportedly received an average of $7 million per 30-second spot in 2023.
The question that many brands face in the aftermath: was it worth the money? Did it do anything to move our business forward and drive new consumers?
Despite the hefty price tag of production and exposure, the audience is enormous and the CPM is comparable to other media buys. The hard part is breaking through the noise of 80-100 other brands, all jockeying to resonate with your target audience.
According to media research following Super Bowl LV, the best a brand can hope for is 39% of the viewing audience recalling the ad shortly after the game. Of those who remember, only about 21% would consider making a purchase based on that ad. That's a best-case scenario of about 8% who would even consider taking action.
To improve those odds, it's critical to think beyond the 30-second commercial and leverage earned media to capture attention before, during and after the big spot. Here are some considerations for making your sports sponsorship more sticky in 2023.
Fan Media Consumption is Evolving Quickly
There has been a drastic change in media consumption habits over the past few years, and most of the industry has yet to catch up.
For the first month ever, streaming services combined to claim the largest segment of the TV viewing audience in July 2022, overtaking linear TV viewership that has dominated American culture since the 1950s. That trend is predicted to bear out over all of 2023 as well.
This was a watershed moment for the segmentation of viewing audiences, who can now choose how to consume the same content in different ways.
This is a golden opportunity for brands to also segment, and niche down their target viewers by the ways in which they consume media.
This should come as no surprise, but Gen Z consumes sports differently than any generation before it, including:
Nearly half have never been to a live sporting event.

A plurality (33%) do not even watch live sports broadcasts.

Of those who do watch live sports, 32% stream instead of watching on linear TV (28%), becoming the first generation to prefer streaming.

They are most likely to consume sports content on YouTube, Instagram and TikTok.
As more leagues change broadcast contracts and fan experiences to cater to Gen Z, look for older generations to follow in their footsteps, accelerating the rate of change.
Brands that Broke Through in Super Bowl XLVII
Much like the teams that take the field, brands win the Super Bowl based on how they prepare in the lead-up to the game.
FanDuel stood out from the crowd by announcing its splashy partnership with celebrity Rob Gronkowski seven weeks ahead of the big game, promising a live 'Kick of Destiny' at halftime. This year was the first time that the Super Bowl was held in a state that had legalized sports betting, and it helped drive more than 100 million bets around the game, a 25% increase over last year.
This partnership was aided by the visibility of Gronk throughout the week, who also toured Media Row, went on various talk shows, and served on the FOX on-location broadcast team.
Even though Gronk missed the kick, the exposure payoff for FanDuel was enormous for the brand. In a competitive industry, FanDuel was the most talked about sports betting brand, earning more than 1,200 media placements.
Put into bottom-line metrics, FanDuel's parent company, Flutter Entertainment's stock rose to a high of $76.66 during the campaign. That's a massive win for FanDuel and the industry as a whole.
Another effective brand lift was conducted by Dunkin' Donuts, which leveraged celebrity and nostalgia with Ben Affleck and Jennifer Lopez.
The collaboration was a match made in heaven, as both Affleck and Dunkin' started in Massachusetts, and the Cambridge native has been an ardent brand supporter for years. The ad worked because the message felt punchy, authentic and relatable. But it resonated with audiences because Dunkin' supported the ad buy with earned media.
Their Super Bowl campaign officially kicked off in January, when Affleck and Lopez were 'spotted' filming Dunkin's Medford and Revere locations. From there, the brand teased out several 'Something's Ben Brewing' reveals in the lead-up to the game, and even benefited from the unrelated but appropriate 'Resting Ben Face' memes coming out of the Grammys.
Other notable brands to make a splash at this year's Super Bowl included:
Sports Sponsorships to Watch for in 2023
As the countdown begins for Super Bowl LVIII in Las Vegas, a lot can still happen to change the landscape for sponsors. Here are a few macro influences that could play a role in what we see:
First-person data

: Baby Boomers and Gen Z share at least one thing in common: their love of online privacy. This preference is a key reason why Google will eventually (maybe) sunset its tracking cookies. If this happens, look for smart brands to emphasize contact information acquisition, gaining that first-person relationship to cultivate brand communities for future sales.

Blurred lines between content and advertising

: A number of the celebrity-heavy Super Bowl ads could actually spin up a new sitcom. If that seems far-fetched, remember that the Apple TV+ hit

Ted Lasso

was originally conceived as a

2013 commercial for NBC Sports

, starring Jason Sudeikis, promoting its new Premier League broadcast rights. The spoof commercial was so popular that it became a show in 2020, earning the most first-season comedy nominations (20) in Emmy Award history.

Business Cases Wrapped in a Cause

: While many brands have found an ethos in recent years, their values have not always aligned with their value propositions. Good for good's sake is still a good thing, but Hellman's provided a blueprint with its 'Make Taste Not Waste' campaign. Not only is 40% of the food in America wasted, but much of it dies a slow death in the fridge as leftovers. Hellman's pitch is simple: stop wasting food, and use Hellman's to make your leftovers more appetizing. This is a smart win-win.
Thinking Outside of the Big Four
While the NFL, MLB, NBA and NHL still command the largest audiences, biggest sponsorship deals and highest advertising dollars, they are far from the only shows in town.
The proliferation of streaming services has ramped up the demand for content, especially live sports. This has created overdue opportunities for alternative sports, women's leagues and amateur athletics, which benefit from the increased production quality, viewers, and influx of sponsorship dollars.
Consider these figures, which illustrate the opportunity:
So-called 'alternative paddle' sports like pickleball are a boon for brands, as 4.8 million pro and amateur players in the U.S. is expected to grow to 9 million by 2025.

Women's sports saw a 20% increase in deals last year, with women's soccer leading the way in star power and investment. Between NWSL and the USL Super League, the number of professional women's soccer franchises is expected to double by 2024.

Last year, Norfolk State decathlete Rayquan Smith secured 66 NIL deals, leading all athletes for sponsorship relationships. Additionally, there were 12 NCAA football players with deals worth more than $1 million.
If your brand is still sitting on the sponsorship sidelines, there are more ways than ever to get involved.
Get Your Brand in the Game
Independent PR agency MikeWorldWide (MWW) has guided brands through many successful Super Bowl campaigns and sports activations for more than 30 years. If you are new to the sports sponsorship space or want to make the biggest splash possible at Super Bowl LVIII, we're ready to help.