AI for Public Relations: LLMs, Prompt Engineering, & Communications 
AI for Public Relations: LLMs, Prompt Engineering, & Communications 
Published on: May 22, 2023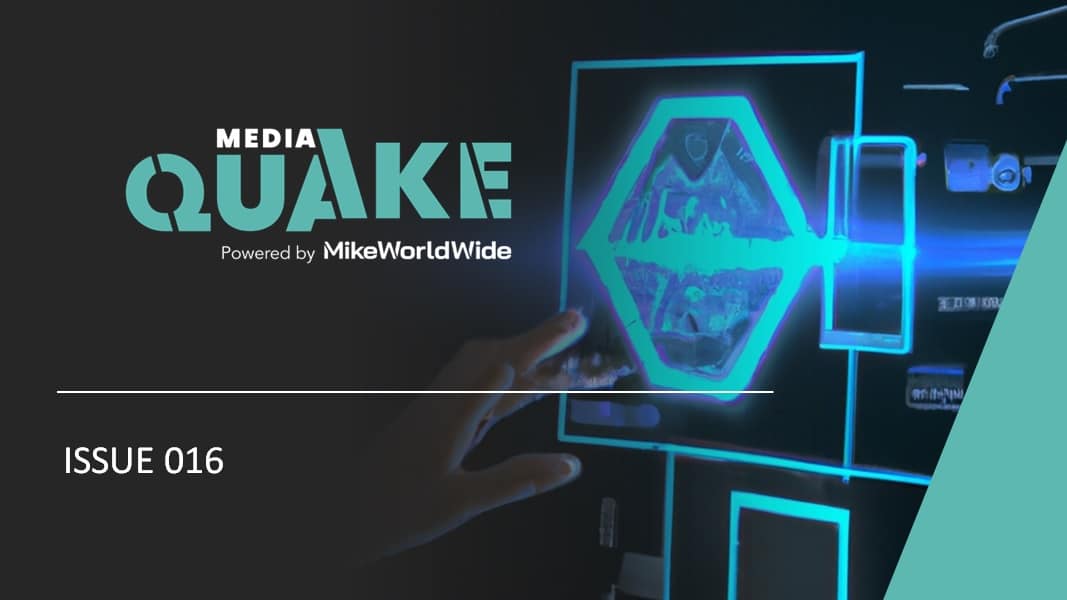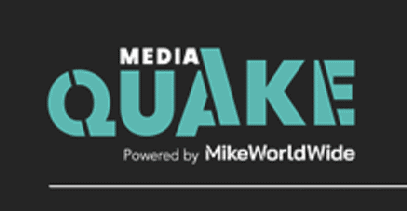 WRITTEN BY:
Media Quake

/
As generative AI platforms like ChatGPT have reached more than 100 million active monthly users in record time, understanding AI has become one of the hottest subjects across media and communications industries, and it all starts with prompt engineering.
With already over 4,500 average monthly organic search queries on Google, "prompt engineering" is the human skill that powers AI tools like ChatGPT to be real productivity drivers for professionals across industries. By building a series of inputs for large language models (LLMs) to continuously learn and improve from, paired alongside savvily written prompts with clearly articulated instructions, media and communication professionals have an opportunity to generate outputs through AI that can help assist in the efficiency and creativity of everyday tasks from writing social copy to drafting press releases.
Viewing AI prompt engineering as a skill to build (like any other complex tool) will help many media and communication professionals understand that ChatGPT is more than just a question-answering tool. It is in fact a tool that can make us more strategic, creative, impactful, and effective in moving the needle for clients.
This increased level of productive creativity is one of many reasons that today, almost half of all businesses are integrating AI tools like ChatGPT into their operations, with a remarkable 93% of the businesses who have implemented AI planning to expand their usage in the next year. This adoption has sparked a surge in corporate demand for skilled prompt engineers who can unlock the full potential of generative AI tools.
When examining the world of media specifically, we are already seeing news organizations like the Associated Press, Dow Jones, Bloomberg, and Reuters harnessing AI for diverse content creation tasks, producing everything from sports narratives to financial briefings and stock market updates. In fact, Business Insider's EIC Nicholas Carlson was recently quoted in Axios saying that in the not-too-distant future he anticipates that nearly 100% of Insider's reporters will lean on AI in creating, assisting, or generating pieces of their future stories. Surprisingly, nearly 78% of journalists today have said to already be deploying ChatGPT to write at least one sentence in their articles.
From the viewpoint of the public relations industry, we think ChatGPT could reimagine the way one approaches drafting pitches, developing news hooks, and crafting press releases. The key however lies in the effectiveness of communication professionals' proprietary prompts. If prompts are effectively built with a client's tone, verbiage, messaging and output in mind, early adopters can begin to not only complete routine tasks but help accelerate ChatGPT and other LLMs to handle more intricate or nuanced queries with greater proficiency.
As we look ahead, prompt engineering will likely become the most important currency a PR agency and its professionals carry. We encourage you all to begin to experiment, test, and learn to explore all the new possibilities this technology can offer.
Cheers,
MikeWorldWide
**disclaimer: part of this newsletter was shaped and written by a prompt MikeWorldWide engineered for ChatGPT**
---
Quick Hits: AI Data
Quick Hits: AI Platforms
Google is experimenting with a feature called Search Generative Experience (SGE) that uses large language models to generate AI summaries of information on various topics. These summaries appear at the top of search results and offer a more interactive search experience, but users must first opt in.

Google CEO Sundar Pichai announced plans to add conversational AI features to its search engine to supercharge its ability to answer a range of search queries. This move could disrupt the traditional link-based search experience, which has been the norm for more than two decades and could be a foundational change to the way people search in the long term.

Meta has launched a new Creator Marketplace API, which allows brands and agencies to access Instagram's creator marketplace through a third-party influencer marketing platform, streamlining the influencer marketing workflow. The API features a Messaging API for sending messages to creators directly through a third-party platform and a Projects API for publishing private or discoverable projects to Instagram's creator marketplace. This new feature enhances the relationship between brands and creators and makes it easier for them to connect and collaborate.

Instagram Reels is rolling out a new section for trending audio and hashtags, the expansion of Reels monetization feature to more countries, improved editing tools, and new metrics. Creators will now have access to more data, insights and tools aimed at helping them to better inform their content and stay on top of trends, and to edit their Reels in a more visual way.

Instagram has introduced the ability to add up to 5 external links to users' profile bios, challenging Linktree and other "link in bio" solution providers.

YouTube has added a 'notify me' button for live streams and premieres which enables subscribers to receive notifications, boosting viewership by keeping them updated on live content.

LinkedIn has grown to 930 million total members, with significant gains in India, the US, and Brazil, while also reporting "record levels of engagement" and a 15% increase in sessions. As the platform continues to expand its reach, it offers new opportunities for businesses to maximize their presence and leverage tools like ChatGPT to enhance their profiles.

LinkedIn & CLEAR are partnering to offer free identity verification for U.S.-based LinkedIn users, enhancing digital safety and trust by allowing members to validate their identity through the Powered by CLEAR platform, promoting authentic and secure online interactions.

LinkedIn is experimenting with AI-generated feed posts, prompting users to share their ideas and receive suggestions for a first draft of a post; concerns include the potential decrease in authenticity and personal insights as AI-generated opinions may lead to less genuine content and interactions on the platform.

LinkedIn is expanding its Company Commitments feature, allowing businesses to showcase their values on job ads and feed posts, and introducing a new job search filter for job seekers to discover open roles based on company commitments, such as work-life balance, diversity, and environmental sustainability.

TikTok is testing a new feature that lets users create AI-generated avatars from uploaded photos for their profile pictures, aiming to showcase the latest advances in AI technology. Concerns have been raised about potential privacy issues and the ability to manipulate the AI-generated images.

Reddit is testing Discord-like chat channels in select subreddits, providing users with real-time communication options and giving moderators more control, potentially incentivizing communities to engage more on the platform instead of relying on external chat servers.

Despite recent reports of a drop in user engagement, BeReal claims it has over 20 million daily active users, reflecting continued interest in its unique platform promoting spontaneous and authentic life updates.

BeReal is testing a new feature called RealPeople in the UK, which introduces a curated feed of high-profile individuals from around the world. The move is intended to humanize celebrities by showcasing their everyday activities without the influence of likes, comments, or brand promotions, signaling a shift from the app's original focus on personal connections and spontaneity.

Spotify has introduced a new feature, "broadcast-to-podcast", which enables radio broadcasters to transform their existing audio content into podcasts using technology acquired from Whooshkaa. Integrated into Spotify's Megaphone platform, this technology aims to reach younger audiences and tap into the increasing popularity of podcasts, while also streamlining the process of converting and monetizing broadcast content.