MOONHUB Chooses MikeWorldWide London to Launch a Revolutionary VR Dementia Care Training Platform
MOONHUB Chooses MikeWorldWide London to Launch a Revolutionary VR Dementia Care Training Platform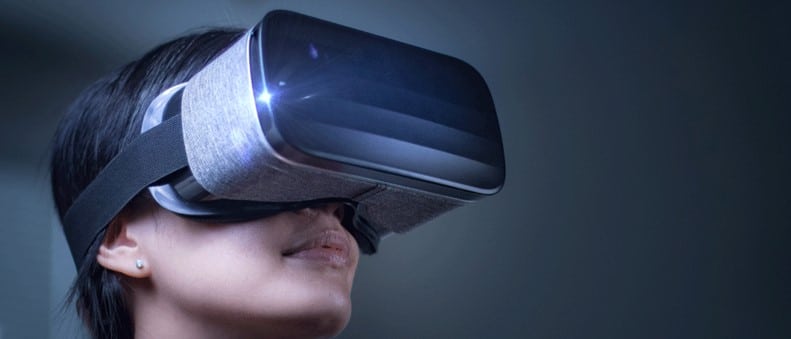 LONDON u2013 11th May 2022 u2013 MikeWorldWide, a leading independent and integrated public relations agency, today announces its partnership with MOONHUB, the UK's virtual reality (VR) training pioneers on the launch of its health and social care VR training suite – ELARA.
Co-curated with industry experts and healthcare professionals (HCP), ELARA takes off with a Dementia Care training course developed with leading academic Professor Clair Surr, Leeds Becket University. Aimed at empowering healthcare professionals and enhancing patient care, ELARA is designed in a holistic and highly immersive approach to transforming workplace upskilling, eschewing traditional classroom and eLearning methods and providing superior in the field performance.
For MOONHUB, MWW has developed, designed and is executing an integrated launch campaign elevating ELARA's breakthrough innovation to the care community. The campaign – consisting of content creation, influencer relations and PR – aims to further prioritise the acceleration of a digital transformation to better care for patients and invest in the workforce of the future.
'The pandemic has shone a light on health and social care, highlighting its strength and resilience during the most troubling of times. We immediately recognised the importance of social care and the need for investment and development in the future' said Dami Hastrup, founder and CEO of MOONHUB. 'We searched for a PR agency that really understood our motivations behind the launch of ELARA. MikeWorldWide immersed themselves into our space and narrated our story in the most profound of ways,' added Hastrup.
ELARA is not only an important step forward for the healthcare industry but also a testament to MOONHUB's vision that virtual reality is the only way forward in workplace training.
'Our agency prides itself on putting purpose at the heart of everything we do. Sometimes a new piece of technology comes along that has the potential to positively impact millions of lives. The opportunity to work with MOONHUB to show the world how tech can make a real difference made this a compelling partnership,' explains Amadi Tagoe, Vice President, MikeWorldWide.
MOONHUB is a new client for MikeWorldWide, led by the MWW London office, and was won as part of a competitive tender.
About MikeWorldWide
Thirty-five years young, MWW is among the world's leading independent, full-service PR agencies with talent hubs across the US and the UK. It prioritizes CorpSumerTM insights, cultural currency, and earned-worthy impact to create integrated programs that turn brands' reasons to believe into audiences' reasons to care. Because more than ever, Caring Counts.
MWW combines corporate reputation, consumer marketing, crisis & issues management, and public affairs expertise with dedicated strategy, analytics, DE&I, digital, and creative and content teams.
To learn more about MikeWorldWide, visit https://www.mww.com or follow us on social @MWW_PR.
About MOONHUB
Since 2016, MOONHUB has been transforming learning at scale creating immersive training experiences through its state-of-the-art patented virtual reality technology. MOONHUB partners with companies across all sectors to shift the way its workforce is upskilled and empowered, delivering a rich performance analytics dashboard to enable informed data-driven solutions. MOONHUB is backed by Pi Labs, Ada Ventures and 1818, as well as angels ranging from Googlers and ex-Facebook. ELARA is MOONHUB's virtual reality healthcare training suite co-curated with industry experts and healthcare professionals. ELARA is a holistic, deeply engaging approach, aimed at developing a highly-efficient workforce that focuses on care delivery. MOONHUB has partnered with Leeds Beckett University Professor of Dementia Studies and Director of the Centre for Dementia Research Claire Surr to launch ELARA's first masterclass training subject, approved and accredited by the CPD: Dementia Care.
For more information please visit www.themoonhub.com/elara.