MWWPR hired for launch of Digital Nutrition™ app Moodrise in UK and US
MWWPR hired for launch of Digital Nutrition™ app Moodrise in UK and US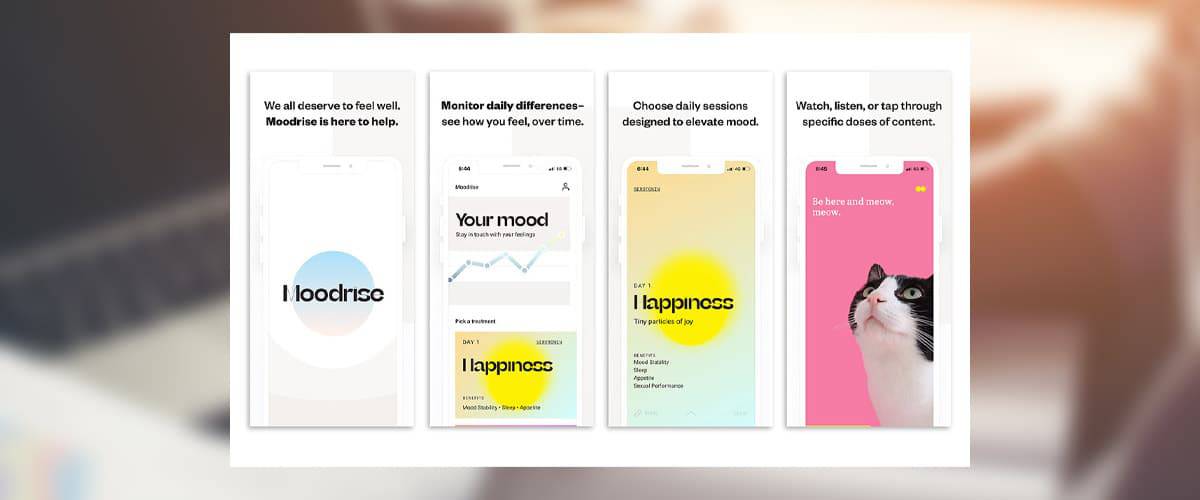 LONDON, Feb. 26, 2019 /PRNewswire/ – AeBeZe Labs, the world's first purely digital pharmaceutical company, has hired MWWPR to launch the world's first Digital Nutritionu2122 app, Moodrise, and raise awareness of this new category of personal health management. The campaign will be led out of MWWPR's London office with the team split between MWWPR's UK and US offices.
Digital Nutritionu2122 pairs peer-reviewed science with content, to help alleviate pain, boost emotional resilience and improve people's experience of everyday life. With the average individual consuming more than 12 hours of content per day, Moodrise does not require a dramatic shift in behaviour u2013 just a shift in the content choice consumers make.
Content within the Moodrise app focuses on six of the most popular mood states and related neurotransmitters: Happiness (Serotonin); Confidence (Dopamine); Energy (Endorphins); Focus (Acetylcholine); Calm (GABA) and Connection (Oxytocin).
Michael Phillips Moskowitz, founder and creator of Moodrise, explained, 'Digital Nutritionu2122 is a new category in personal health management that consumers of all ages can benefit from as the content in Moodrise is so simple to use. To effectively bring it to market we needed an integrated communications programme that combined both paid and earned media to educate consumers on our new and proactive approach to mental health. MWWPR impressed me with their pragmatic approach to how we reach and engage these audiences across both media channels and global markets.'
'AeBeZe Labs answers a very modern-day problem around the volume and quality of content we consume while tackling the important issue of mood disorders,' explained Rebecca Blinston-Jones, UK MD, MWWPR. 'It's something we as a business work hard to tackle internally and see this as a great opportunity to help the wider consumer audience address too.'
Moodrise is currently available to download for both iOS and Android.
About MWWPR
Thirty-two-years young, MWWPR is among the world's leading independent, integrated PR agencies with nine offices across the US and the UK. Powered by data and guided by insights, intellect and human instincts, the agency leans heavily into a digitally-led, content-driven approach. Its mission is to ignite influence and impact to help organizations matter more to those who matter most. With dedicated insights, strategy, data and analytics, digital and content and creative teams, MWWPR's expertise spans Consumer Lifestyle Marketing, Corporate Communications and Reputation Management, Public Affairs, Issues & Crisis Management, LGBTQ, Technology, Sports & Entertainment, B2B, Food & Beverage and Health & Wellness. In 2018, MWWPR was named Independent Public Relations Consultancy of the Year for Americas by the International Communications Consultancy Organization (ICCO).
To learn more about MWWPR, visit https://www.mww.com or follow us on social @MWW_PR.
About Moodrise
Moodrise's mission is to improve human health and happiness, using simple digital interventions. The power of a pill, in purely digital form. Its patent-pending tools, technology, and suite of experiences are designed and engineered to elevate mood, boost emotional resilience, and improve behavioral health.