MWWPR Named Independent Public Relations Consultancy Of The Year For Americas By The International Communications Consultancy Organisation (ICCO)
MWWPR Named Independent Public Relations Consultancy Of The Year For Americas By The International Communications Consultancy Organisation (ICCO)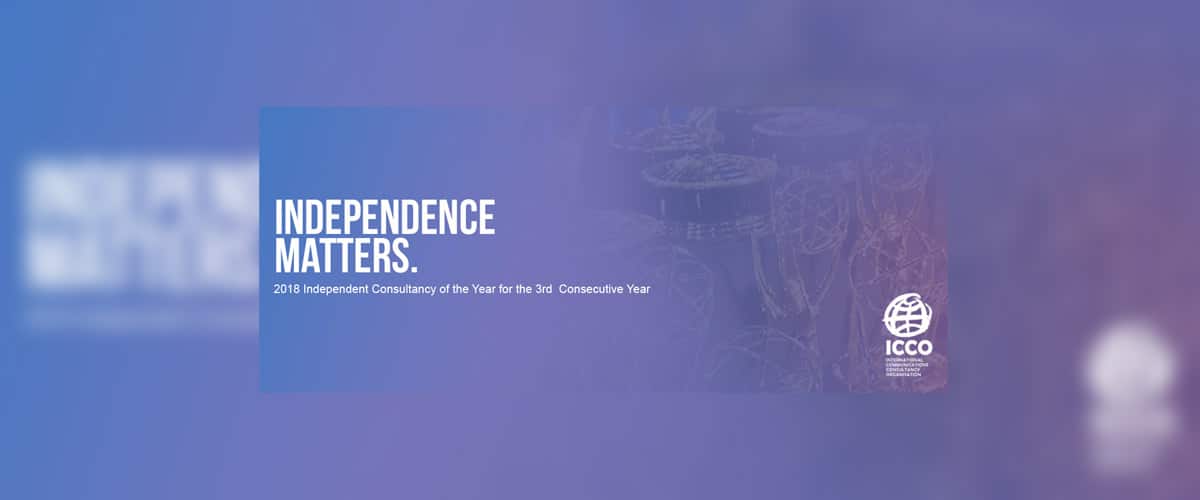 MWWPR Recognized for People First, Client Centric Model for Third Consecutive Year
NEW YORK, Dec. 6, 2018 – MWWPR, one of the world's leading independent integrated public relations firms has been named Independent Consultancy of the Year at the ICCO Global Awards for the third consecutive year.
Globally recognized by PR trade associations representing 55 countries worldwide, the ICCO Global Awards are judged by an elite panel of top International PR practitioners who consider the excellence and effectiveness of PR work from across the world.
In 2018, MWWPR opened its ninth US office location in Charlotte, North Carolina, where newly launched sports and entertainment practice is based. Across all geographies and practices, MWWPR experienced a five-year-high desired staff retention, as well as growth in all markets and disciplines; notably expanding the global digital practice with the acquisition of Search Interactions digital marketing firm. The agency continues to invest in a digitally-led, content driven approach with an emphasis on impacting business outcomes across a diverse array of practice areas.
'Being honored as Consultancy of the Year for the third year in a row is both an immense honor and testament to the fantastic work we repeatedly produce,' said the firm's Founder and CEO Michael Kempner. 'MWWPR had an incredible year, and this recognition is a testament to the talent and the clients that inspire us.'
MWWPR has been nationally and internationally recognized for its unique 'people-first, client-centric' viewpoint that produces best-in-class client service. MWWPR's CorpSumeru2122 philosophy u2013 a growing consumer segment first identified in 2017 u2013 leverages the intersection of corporate reputation, consumer marketing and public affairs across the firm's core practices to yield truly integrated work for brands in every sector. The agency invests in a digitally-led, content driven approach across a diverse array of practice areas.
About MWWPR
Thirty-two-years young, MWWPR is among the world's leading independent, integrated PR agencies with nine offices across the US and the UK. Powered by data and guided by insights, intellect and human instincts, the agency leans heavily into a digitally-led, content-driven approach. Its mission is to ignite influence and impact to help organizations matter more to those who matter most. With dedicated insights, strategy, data and analytics, digital and content and creative teams, MWWPR's expertise spans Consumer Lifestyle Marketing, Corporate Communications and Reputation Management, Public Affairs, Issues & Crisis Management, LGBTQ, Technology, Sports & Entertainment, B2B, Food & Beverage and Health & Wellness. In 2018, MWWPR was named Independent Public Relations Consultancy of the Year for Americas by the International Communications Consultancy Organization (ICCO).
To learn more about MWWPR, visit https://www.mww.com or follow us on social @MWW_PR