Successful Security Vendors Leverage Tech PR Agencies to Maximize Business Success
Successful Security Vendors Leverage Tech PR Agencies to Maximize Business Success
Published on: May 03, 2023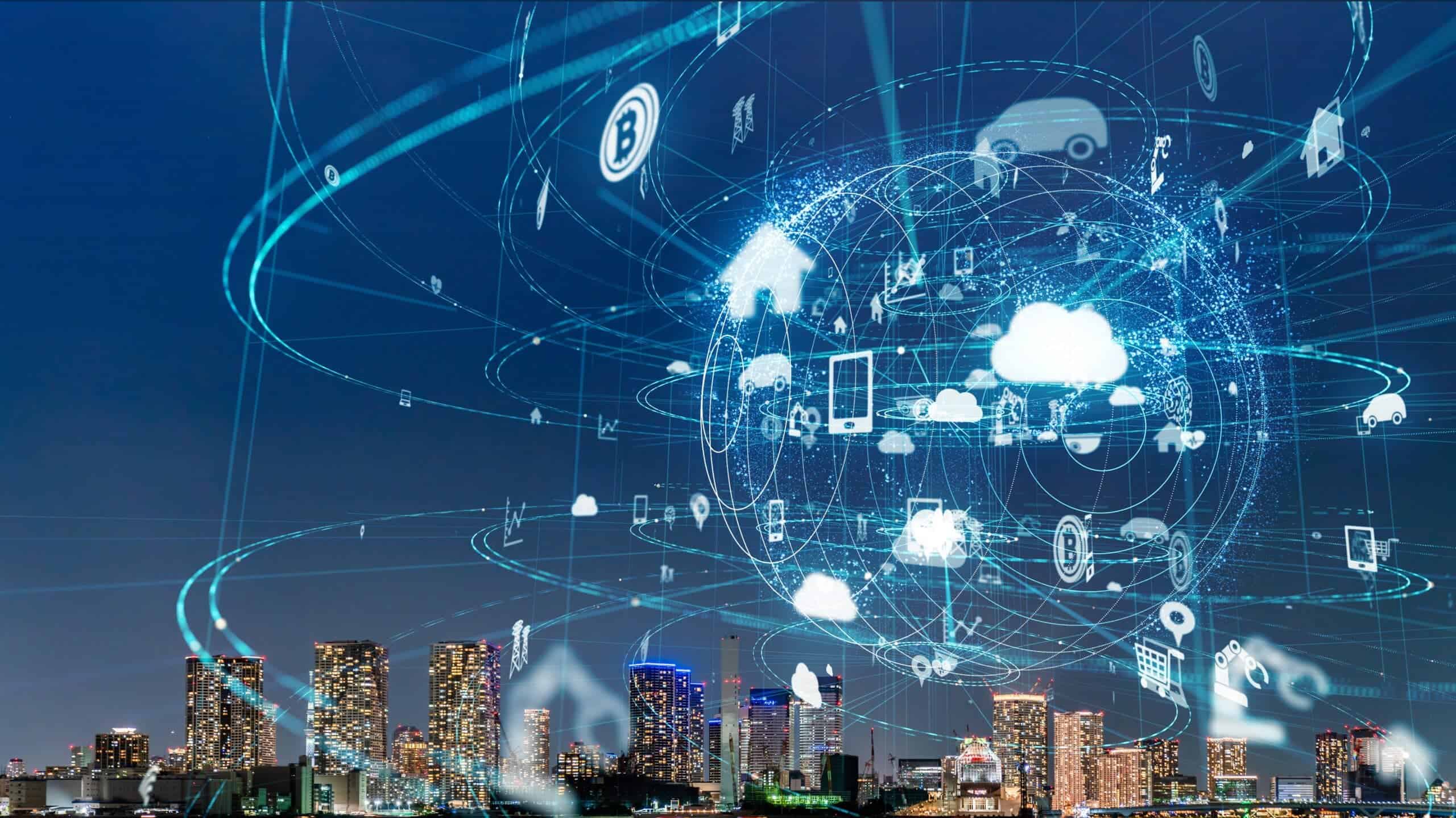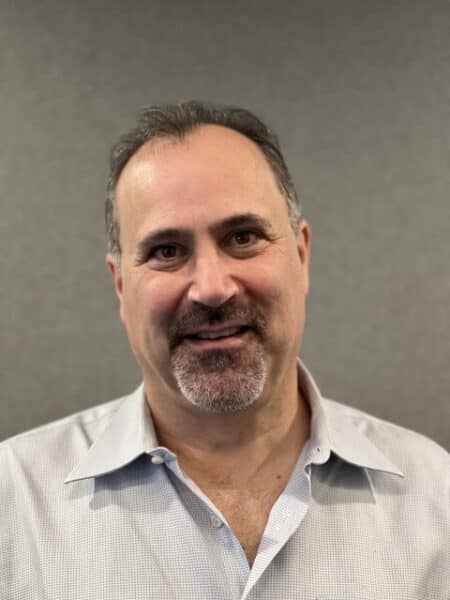 WRITTEN BY:
Michael Becce

/
In an era that is increasingly defined by data security threats and breaches, it would be fair to think of crisis communication first for any collaboration between security vendors and public relations firms.
But what if that collaboration actually started to further business objectives, and helped prevent a crisis from ever happening?
In recent years, security vendors such as CrowdStrike, Cylance and Cybereason have leveraged relationships with tech PR firms to increase their visibility, reputation and bottom line, turning publicity into 10-figure IPOs, acquisitions and fundraising rounds.
No matter what lifecycle stage your security vendor business is in, it's important to view public relations as a growth asset and acceleration tool, helping you reach your underlying business goals faster.
When to Choose A Cybersecurity PR Firm
The best time to engage with a tech PR firm is before you need one. That may sound counterintuitive, but a longer runway to build nuanced relationships, understanding and workflow always leads to better results.
Here are some great catalyst moments to look for in your business as you look to take your cybersecurity digital marketing to the next level:
Building brand awareness
If your business wants to increase its brand awareness, a tech PR firm can help secure media coverage, arrange interviews with key influencers and analysts, and develop content for websites, social media and other marketing channels.
Launching a new product
As you bring a new product or service to market, a PR firm can help define its benefits, position it in the market, and generate buzz and interest around its launch. Key deliverables include press releases and media kits, arranging interviews with journalists, and organizing events to showcase the new offering.
Responding to a security breach
This is the primary example where an existing relationship with a PR firm can be the difference between survival and failure. If your company experiences a security breach, a PR firm can help manage the fallout around the incident. The PR firm can be instrumental in developing messaging for customers, partners, and the media, helping you address all concerns or questions that arise.
Establishing thought leadership
If it's time to position your leaders as visionaries in the security industry, a PR firm can help them create content such as whitepapers, blog posts, and guest articles for publications. A good security PR firm can also help you secure speaking engagements at industry events and conferences.
Your Tech PR Partner Checklist
Deciding to work with a security PR firm has less to do with your company's size, offerings, and financial backing, and more to do with the infrastructure the business has in place.
Just hiring a firm won't guarantee success; there must be a commitment to collaborate and institute change.
At MikeWorldWide (MWW), some of our most successful IT communications campaigns were done for companies with limited financial resources, and some without an internal marketing presence. We define successes in those relationships by record-breaking funding rounds, major acquisitions, disruptive/unique product launches, and companies that have grown into industry leaders.
If you are lacking in any of the following, your chances to succeed are greatly reduced. Before trying to leverage security PR resources for business growth make sure you check all the boxes:
Internal Experts
Having at least one subject matter expert who can speak to the media about industry trends is an invaluable resource. The media loves engaging with new sources that know their stuff – especially in the security world, where breaches are commonplace. MWW routinely receives media requests asking for comments on recent hacks or data breaches. Even if your experts don't have experience speaking or doing interviews, most cybersecurity PR firms can provide media training and practice that gets them capable quickly. Female and minority experts are particularly sought after, so that would be another advantage if your company has senior leadership that provides diverse perspectives.
Existing Customers
Customers are your best indication of whether a PR campaign will work for your business. If you are selling with little to no outreach, this is a great indication that your product fills a need. People can't buy what they don't know about, and digital marketing for security companies can help fix that. The more people are exposed to your offering, the more likely you are to see increased sales and revenue.
Customer Feedback
Customer feedback is critical for formulating your message, and positioning the company or product properly. It also signals what needs to be changed, improved or highlighted. Make sure you use customer feedback to fix the bugs and explain the benefits of what you offer. Remember, nobody cares about your features, only the benefits you provide and the problems you solve. This should be how you differentiate your offering from competitors.
A Point of Contact
Tech PR firms will need a clear point of contact to go to on a daily basis. This is typically a marketing director, VP of marketing, or CMO at larger companies. This contact is responsible for ensuring the PR firm knows everything about the company, to be successful in their outreach efforts. This internal contact should also know everything the PR firm is doing for the company and be able to communicate the firm's value to the company's leadership. Your PR firm's ability to make the marketing and communications team look good is dependent upon a symbiotic relationship built on mutual respect and cooperation.
Commitment
Your spokespeople need to commit to the process, including doing interviews when requested, providing comments when needed, and being open to breakfast, lunch, dinner, or coffee with media (at home and on the road). If you make speaking to the media and analysts a priority, you will get all the exposure your brand deserves. These requests may take time away from their day-to-day responsibilities, so their buy-in from the outset of your engagement with a PR firm is critical.
Flow of Information
To keep a consistent flow of media exposure, you'll need enough material to build a plan around. Most companies have more material than they realize (collateral, blogs, whitepapers, case studies, presentations, etc.) and all of these can be revised and repurposed to move the needle with publicity. A good PR firm will never ask for what to do next – they'll pull or produce what they need, and guide you forward.
IT Communications: When and Why to Start
If your data security business is ready to grow and contribute to the larger industry conversation, then it's time to engage with a cybersecurity PR firm. Inserting your spokespeople into the media conversation around high-profile topics will get you the most visibility for the fewest dollars. It will also help boost your search engine results, increase marketing penetration, create partnership opportunities, start funding conversations, boost company morale, and bring talent in the door.
The 2023 RSA Conference in San Francisco had over 600 cybersecurity vendors as exhibitors. That is just a fraction of the total number of companies hawking security products or services.
Gaining mindshare in this industry is challenging, and you need PR partners with existing relationships at industry outlets and a track record of success. Consider the limited number of outlets where enterprises and consumers go to learn about protecting themselves and their data. These sources pay close attention to the multi-billion-dollar security brands and triple-digit funded "hot" vendors, which leaves thousands of smaller cybersecurity vendors battling for attention.
There are roughly 300 security media contacts in North America who cover data security, and another 200 that cover user security (with some overlap). Inside marketing reps without media relationships tend to have limited success. Partners who don't understand how to work with the media (a skill that even many PR firms lack) can do more harm than good for your business.
Choosing MWW As A Tech PR Partner
When you look at tech PR firms, make sure they have experience not just in the IT world, but security specifically. The best indication that they can perform well is based on past results. Ask to see proof that they deliver on exposure with articles and interviews.
If they know what they are doing – like MWW does – they should be able to produce an abundance of coverage for a single client.
In 2022, we engaged with Fortra to increase the brand recognition of its comprehensive (and newly acquired) cybersecurity product portfolio. The goal was to showcase how seamlessly its suite of unique solutions could solve the cybersecurity industry's biggest problems.
Over the course of the year, the MWW team distributed 15 announcements, pitched 28 initiatives, and secured 140 media pieces for Fortra, including a recurring Forbes thought leadership column (that Forbes pays them to write).
As a result, Fortra's share of voice increased by an average of 18% (high of 28%), far exceeding its target of 2%, and generating more than 1 billion in monthly circulation.
If you'd like to better understand what MWW can do for your security vendor business, we'd love to hear from you. Please contact me below to find out how we can help you.
About Michael Becce
Michael Becce founded MRB Public Relations in 1992 and served as its president & CEO until MikeWorldWide's acquisition in January 2023. Becce has been quoted in countless technology and business publications including the Wall Street Journal, Fortune, Forbes, Success, and Businessweek. He is also a distinguished writer, published in leading business, technology, and marketing publications. Deemed "My Favorite Flack" in Sam Whitmore's Media Survey, Becce has enjoyed a powerful reputation with influential media by providing valuable information and assistance with story development. Becce has launched a crusade to help the PR industry clean up its image. He is a frequent speaker at colleges and universities around the country. Becce provides advice, tools, and resources to the next generation of PR representatives to show them how to work more efficiently with the media.