Veea Selects MWWPR As Global Agency Of Record
Veea Selects MWWPR As Global Agency Of Record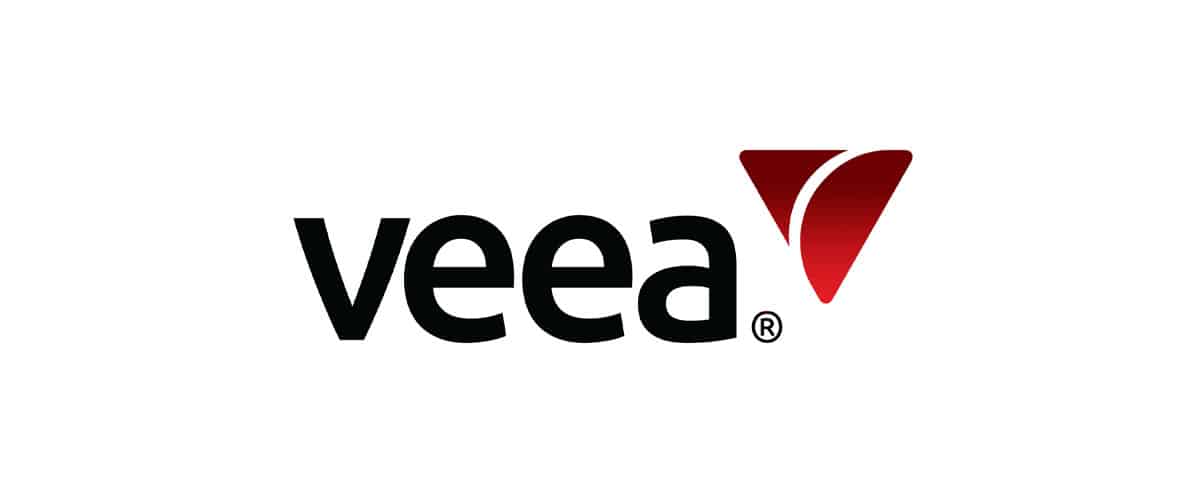 Edge Computing Disruptor Enlists MWWPR for Integrated Communications
NEW YORK, Oct. 1, 2018 /PRNewswire/ – MWWPR announced today the firm has been named global AOR by Veea Inc., a Platform-as-a-Service (PaaS) company delivering an intelligent edge platform with a range of edge computing server products revolutionizing how people, businesses and IoT-enabled objects connect.
MWWPR will be supporting Veea's advanced, smart technology solutions while elevating the growing category of edge computing and IoT-enabled devices and applications including Smart Retail, Smart Transportation, Smart Cities and Smart Buildings. The engagement is being managed within MWWPR's Technology practice and supports all aspects of communications from social and digital marketing, media and influencer relations, content development, creative and video production.
'While all major industries today have been disrupted by technological advancements, it's a rare opportunity to offer a truly transformational platform capable of introducing an infinite number of new applications that improve people's lives, facilitates new service offerings in high growth markets and substantially reduces implementation and operational costs for enterprises,' said Allen Salmasi, co-founder and CEO of Veea. 'We were seeking a PR partner who not only understood the nuances of our space but carried a deep understanding of the technology and communications landscape with an integrated mindset to position Veea for success. MWWPR was the clear partner for us.'
'MWWPR offers deep technology expertise with a modern marketing approach necessary to communicate how Veea is disrupting the traditional model of the network to take a leading role in a market segment predicted to be a $8.9T industry by 2020 according to IDC,' said Michael Kempner, MWWPR's Founder and CEO. 'Living in the digital, connected world translates to enormous opportunities. Veea is changing the playing field and shaping a new conversation. We are thrilled to share their story.'
About MWWPR
Thirty-two-years young, MWWPR is among the world's leading independent, integrated PR agencies with nine offices across the US and the UK. Powered by data and guided by insights, intellect and human instincts, the agency leans heavily into a digitally-led, content-driven approach. Its mission is to ignite influence and impact to help organizations matter more to those who matter most.
With dedicated insights, strategy, data and analytics, digital and content and creative teams, MWWPR's expertise spans Consumer Lifestyle Marketing, Corporate Communications and Reputation Management, Public Affairs, Issues & Crisis Management, LGBTQ, Technology, Sports & Entertainment, B2B, Food & Beverage and Health & Wellness. In 2018, MWWPR was named Independent Public Relations Consultancy of the Year for Americas by the International Communications Consultancy Organization (ICCO).
To learn more about MWWPR, visit https://www.mww.com or follow us on social @MWW_PR
About Veea Inc.
Veea is a Platform-as-a-Service (PaaS) company with a suite of innovative products and services for Smart applications. Veea Systems Inc., a wholly-owned subsidiary, offers a range of intelligent edge servers, called VeeaHub, that may be managed locally or through the Cloud. With a multitude of commonly used wireless, wired and IoT communications capabilities that form one highly integrated communications and computing fabric called vMesh, VeeaHub supports running of applications, including IoT applications, at customer premises in virtualized application environment, which creates a hyper-converged edge with a price-performance advantage. This easy-to-deploy, self-organizing, self-healing and highly secure platform with total redundancy at the edge brings together distributed computing with pervasive communications, bridging a major gap in the marketplace globally.
Veea Solutions Inc., another wholly-owned subsidiary, offers a unique and differentiated platform for all forms of payments, including IoT payments and Point of Sale (POS) applications, along with VeeaHub App Store for VeeaHub platform applications developed by Veea Solutions and third-party developers who can take advantage of the software development tools offered by Veea for its open software development environment. Veea is headquartered in New York City with several offices in the US, Europe and Asia, and is run by an experienced management team including former senior executives of leading technology, telecom, IT services and payments companies. https://www.veea.com/.