What Gives a Public Relations Strategy the Best Chance at Success?
What Gives a Public Relations Strategy the Best Chance at Success?

Companies have relied on public relations to connect the dots between brand, news media, and consumer for decades. And while it might be more difficult today for brands to make the front page, the ever-expanding media landscape is ripe with opportunity. The right PR strategy can cut through the clutter and help you stand out amongst your competition–but executing a bad PR strategy can hurt the trust and overall image of your company. Let's discuss exactly why a good public relations strategy is important, some examples of good and bad strategies, as well as some expert tips.
A Solid Public Relations Strategy is an Authentic One
We've seen plenty of examples in the past of how a public relations strategy can make or break the image of an enterprise. In today's digital world, people are quick to call out inauthenticity in a company's message, and bad business news travels fast.
An infamous example was the recent #DeleteUber boycott. In 2017, taxi drivers planned to hold a one-hour strike at John F. Kennedy Airport in New York City, which Uber had also agreed to participate in to support the protesters and their movement for better pay and working conditions. However, when the hour came around and taxis were nowhere to be found on the streets of New York, the Uber app was still completely functional and accepting jobs. Uber stopped surge pricing around the airport, infuriating both the taxi industry and the public who felt this move showed greed and a lack of trustworthiness on the part of Uber.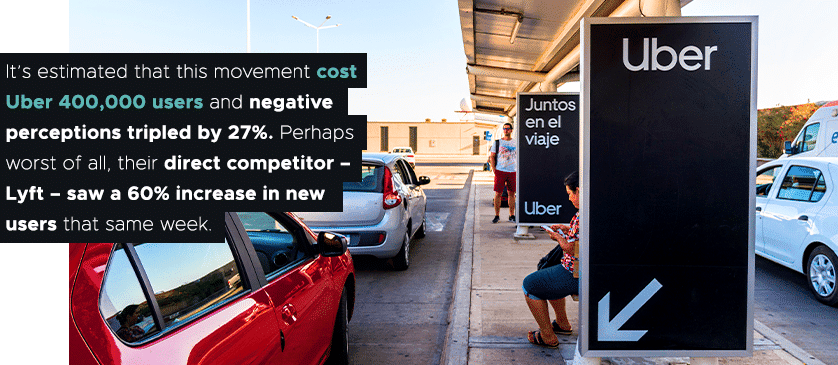 After it was discovered that Uber did not stick to their word, the hashtag #DeleteUber instantly went viral on Twitter, as people began to remove the app from their phones. It's estimated that this movement cost Uber 400,000 users and negative perceptions tripled by 27%. Perhaps worst of all, their direct competitor u2013 Lyft u2013 saw a 60% increase in new users that same week.
The #DeleteUber movement serves as a reminder that public relations strategies need to be earnest, consistent, and followed through. And support for social movements which is used merely to profit off discriminated communities will always backfire.
Embrace Your Role in the World
In today's hypercompetitive business world, simply having a good product is not enough. Every company should have a story to tell that resonates with its audience and demonstrates why its role in society is significant.
PR is all about promoting narratives which set the company principles that are embedded throughout the brand from the top to the bottom. In today's world of always-on media, effective storytelling can generate valuable stories that journalists want to tell. The outdoor clothing company Patagonia was founded by Yvon Chouinard in 1973 with a mission to make climbing gear that was both environmentally conscious and high quality. Since its start, the brand has expanded its mission to, 'build the best product, cause no unnecessary harm, use business to inspire and implement solutions to the environmental crisis.'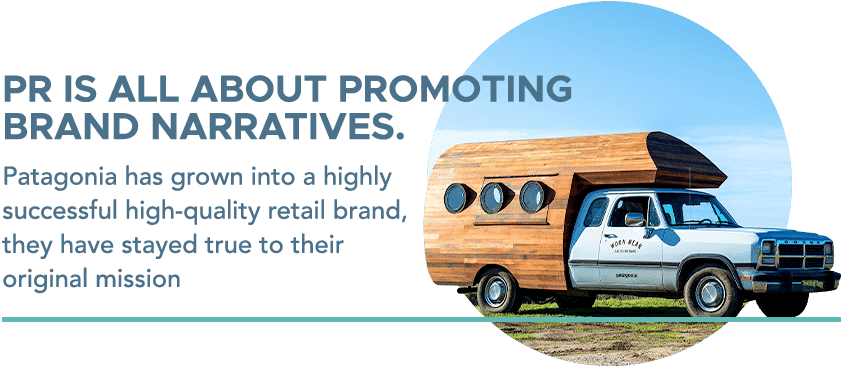 Over the years, while Patagonia has grown into a highly successful high-quality retail brand, they have stayed true to their original mission of being a group of community leaders, activists, and change makers. Recently, the brand's Worn Wear initiative-which is focused on refurbishing and re-selling used Patagonia clothing-launched a nationwide campaign around their purpose-built Worn Wear Truck. The mobile clothing repair truck travels to different communities, providing on-the-go tailoring services to those in need. This initiative elegantly ties together the brand's mission, products, and grass-roots ideals. The story practically sells itself while showing their audience that they have remained humble and focused on their original mission developed a half-century ago.
Internal vs External Public Relations
While their goals are similar, internal and external public relations play different roles in the perception of a brand. Internal public relations u2013 as the name states u2013 work within the brand and are involved in the day-to-day operations of the enterprise. They help curate the vision and image of the brand, communicate it to the staff, and ensure it is being exemplified every day.
An external PR agency is who looks to shape the perception of the company to their audience and stakeholders. These agencies find the best forms of media and thought leaders to communicate brand messages in the most effective way. These agencies also have the relationships in the industry to make high-exposure publications and coverages possible, something that may not be within the abilities of internal PR.
The best success stories are typically found by internal and external PR working seamlessly together to maintain a consistent and positive image that can be found inside and outside the brand.
Thought Leadership
The modern CEO should be a leader, not a manager. Given that they are expected to be the representation of all the company's values and beliefs, having a CEO that 'walks the walk' of the company's vision and standards gives public relations strategies a boost of credibility. Employees of the business should feel a sense of familiarity and trust with the CEO, while also feeling like their voice is being heard and that they can make an impact. Top talent wants to work with people who inspire them, while feeling like their skills are being facilitated in an effective and engaging way.
The Key Goals of a Public Relations Strategy
Public relations strategies have two primary goals: valuation enhancement and revenue generation. Put simply, you want your campaigns to make money while also improving the perceived and market value of the brand. A public relations strategy that focuses on revenue generation can be centered around choosing the correct influencer or spokesperson to best represent your brand.
Valuation enhancement may not have a focus on directly generating revenue, but the good-will and positive brand perception of a successful public relations campaign can easily result in a significant revenue increase. A brilliant example of this was the #StayAtHome campaign launched by Ikea during the start of the pandemic. The campaign encouraged their audience to stay safe by staying at home, while also remembering to appreciate their living space, the many special memories it contains, and the fun that can be found within it. Of course, Ikea products can be found within the home as well.

This campaign effectively resonated with their audience and the company was celebrated publicly for the good-natured campaign, which led to a pretax profit increase of 13%.
Use Your PR Strategy to Personalize Your Marketing
Consumers are sick of being fed content that doesn't have to do with their interests. Dynamic content that features personalization has become a must-have for PR marketing campaigns and is one of the best ways to increase your brand's ROI, as 70 percent of consumers consider it an importance.
Personalization in public relations can happen in a number of ways, but one of the most effective methods of connecting to your audience is through influencers. Nearly 90% of consumers trust people in their network when making a purchase, and that includes the influencers they identify with. Think of an influencer as a strategic brand advocate-they've already established credibility and trust with your target audience, so they can promote your brand in an authentic way that builds authority.
Another way public relations and marketing work well together is by showing your audience the individuals behind the business. Engaging with your audience, both online and in person, humanizes your brand-and consumers love to see it. Popular food subscription brand Hello Fresh have mastered the art of behind-the-scenes content, posting 'day in the life' videos on TikTok highlighting the work that goes into each curated food package. The brand's online presence promotes direct engagement between their audience and their team members, creating a lasting connection between total strangers.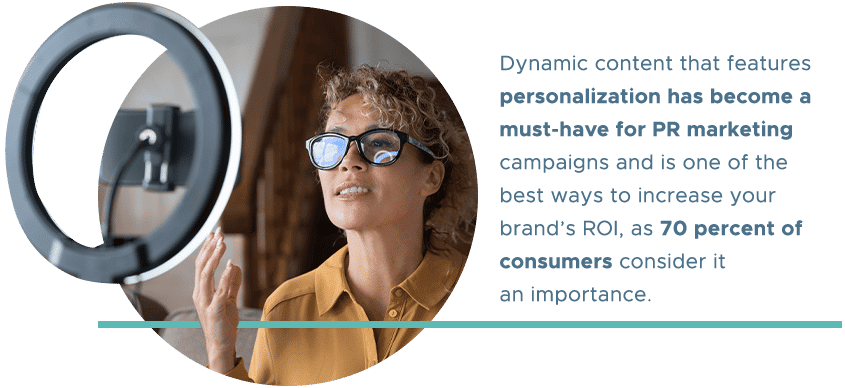 Public Relations at MWW
After 35 years of successfully promoting brands, cultivating reputations, and navigating the unexpected, we have the collective knowledge and depth of experience to build durable and dynamic images in the marketplace. Our data-driven approach integrates consumer marketing insight with high-end creative content in order to establish brand identity and secure customer loyalty.
Contact our team today to build your public relations campaign.