4 Hard Seltzer Brands Who Have Effective PR Plans
4 Hard Seltzer Brands Who Have Effective PR Plans

It's no secret that the hard seltzer market is a tough one to enter, let alone survive in.
What started with 10 brands in 2018 is now a market with over 65 brands. But despite the vast assortment of hard seltzer brands on the shelves, the average consumer can only name maybe two to four, and every seltzer is striving to be top of mind for consumers.
In recent years, product add-ons, ingredients, and unique flavors have created differentiators in the market. In Summer 2021, CBD was the most appealing added benefit to consumers, increasing average demand by 12% across brands, followed by high-alcohol at 3%, and sustainability at 2%.
Without a memorable product differentiator, both old and emerging brands have earned market share with PR campaigns in 2021.
White Claw Understood the Power of the Meme
What happens when you turn your brand into a recognizable meme? Sales increase by 260 percent and production triggers an aluminum shortage, of course.
Understanding the power of viral memes, White Claw strategically placed itself directly in one with its partnership with YouTube comedian Trevor Wallace. The video garnered over six million views and coined recognizable phrases like 'Ain't no laws when you're drinking claws' and spawned thousands of organic hashtags.
Shortly thereafter, their supply chain couldn't keep up with the increase in demand and production came to a screeching halt. But White Claw proved that crises don't have to end in downfall. If anything, the Great White Claw Shortage stirred even more media discussion around the brand and increased anticipation upon its return.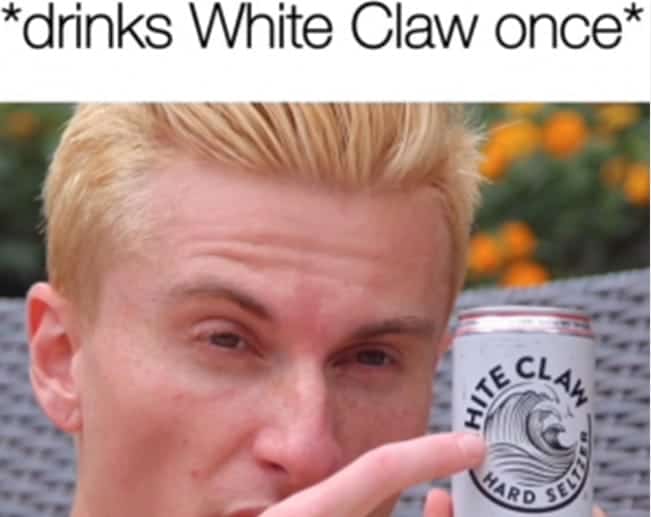 Topo Chico Embraced Their Heritage
While White Claw and High Noon looked to capitalize on college culture, Topo Chico took a more traditional route. And by traditional, we mean tapping into their already powerful brand identity.
Pushing away from the overused summer-sun seltzer image, Topo Chico embraced their Latin American and Texas heritage by partnering with prominent figures in the Latinx community, including professional bull rider Esperanza Martinez. After just four weeks on shelves, Topo Chico lasso'd more than $6.2 million in sales across just nine states.
Truly Leveraged the Global Reach of Music
When you're sipping on a can of Truly, the No. 2 hard seltzer brand wants you to think of your favorite playlist on a long summer drive or the energy you get from standing in the crowd at your favorite music festival. After a decline in sales in Q2 of 2021, Truly turned to the global reach of music to revive brand authority. Enlisting the help of pop star Dua Lipa, the brand has become synonymous with loud shows and house parties. Nevertheless, the gig has paid off.

Natural Light Remained Nimble
To celebrate their first World Series appearance, Natural Light decided to toast the Nationals by rebranding their new popular seltzer to Nationals Light Seltzer. But, Natty needed to actually transform their cans into National Light Seltzer.
With just a couple days until the World Series would be played in D.C., and those stadium fridges had to be stocked, it would be impossible to alter the current can packaging. So, the brand came up with the most Natty way imaginable to make these cans read Nationals Light Seltzer.
Thanks to the dedicated effort of a local D.C. beer distributor, Capital Eagle Inc., the rebranding was executed by writing 'Nationals' on pieces of masking tape and literally tapping the word 'Nationals' over 'Natural' on each and every can. Over 4,000 limited edition, hand-tapped cans successfully made it into Nationals Stadium for game three of the World Series.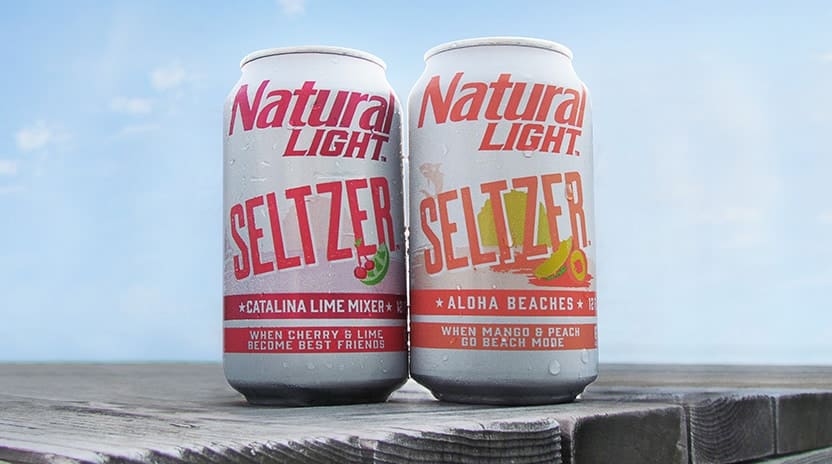 Break Into the Market with Earned, Not Paid
The hard seltzer market is a tough one to enter. The brands that make the largest impact are the ones that stand for something and use creative PR strategies to stand out. While BON V!V was the first hard seltzer to hit the shelves in 2017, it remains among the lowest in brand recognition and brand awareness. Why? Because though the product was new, the PR strategy fizzled out.
The hard seltzers that thrived were the ones that differentiated. They're pulling 180s on brand associations, creatively redefining their brands by aligning with an audience segment. They're the healthier/lower-carb choice, or inclusive of men in a woman-dominated category. Whatever they stand for, it develops lasting relationships with their consumers.
Because the playing field is full of established staples, those who choose to enter the arena must bring something new to the table u2013 something that hard seltzer lovers have never seen before.
At MWW, we help your brand do just that.
To learn more about our assortment of top-tier PR services, visit our services page and speak with an expert near you.