Always-On Issues Management for the Digital World
Always-On Issues Management for the Digital World

Thanks to always-on digital media, a new PR crisis emerges seemingly every minute. Consumers are more empowered than ever u2013 and as quick as they are to hype-up their favorite brands on social media, they can drag a company through the mud just as fast.
Brand reputation is a make-or-break situation for enterprise corporations, and it is extremely fragile. However, as the digital landscape continues to evolve, so do crisis communications resources.
Coming back from bad publicity can be difficult if you don't have much experience with crisis management. Luckily, we've compiled a list of the best tactics for crisis communication to ensure that your brand is able to bounce back from a crisis stronger than ever.
Strategies for Effective Crisis Communications
ACT FAST.
The initial shock of finding out your brand is circulating the internet for all the wrong reasons can be overwhelming. However, one study finds that around 28 percent of corporate crises now spread to international media within 60 minutes of their start. Take a moment to collect yourself and stay calm, then dive right into your crisis management plan.
Remember, your silence speaks volumes. The longer you wait to release a statement or respond to customers, the more likely you are to make matters worse Consumers, shareholders, and the news media will likely be scouring the web for more information, so make sure they have a chance to hear your voice before someone else chimes in for you.
YOUR SILENCE SPEAKS VOLUMES
AVOID IMPULSIVE OR DEFLECTIVE STATEMENTS.
We see it all the time u2013 a business scandal breaks and the CEO bolts to twitter to plead their case. This sort of impulsive behavior is not only bad practice, but it can cause further damage to your brand.
Avoid denying, deflecting, or shifting the blame. Instead, own up to mistakes and take on the responsibility of the issue. Consumers value honesty and it will be easier to emerge from the crisis with your dignity intact.
SPEAK AS ONE VOICE.
If you're working for a large enterprise organization, some employees might get left out of the loop or receive misinformation regarding the crisis.
Make sure all employees are aware of the of the situation and your plan for handling it. If you are a customer reaching out to different employee contacts and receiving mixed messages, this will add to confusion and prolong the crisis.
Speaking as one voice will assure consistency and clarity. A solid crisis management plan will include effective internal communications around the issue.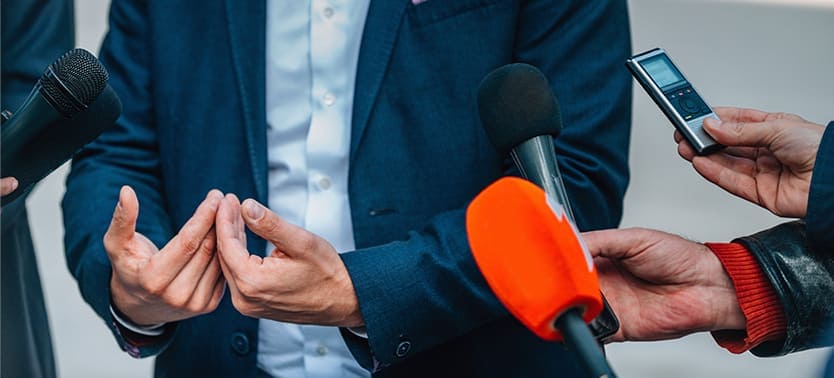 BE AVAILABLE.
Once all employees are made aware of the company narrative, open all lines of communication and make sure your organization is accessible to both customers and the press. This might mean monitoring your 'contact us' inbox, responding to social media inquiries, and opening more call center lines.
Nothing is more frustrating as a consumer than trying to receive information about an issue from the source and getting radio silence. Consider implementing a crisis chatbot or automated response feature to handle simple, repetitive concerns. A dedicated FAQ page could also diffuse customer tension.
BE TRANSPARENT.
Don't try to hide information. Journalists and media outlets are cunning, and they'll get their hands on the information you're trying to hide one way or another. While it's not always crucial to share every detail of the crisis with your audience or the press, try to be as open as possible about important factors.
Share where exactly your organization screwed up, how you plan on fixing the issue while assuring it doesn't happen again, and your timeline for recovery. It's likely that this crisis has damaged the trust between you and the public. Start rebuilding trust by being fully transparent.
BE PREPARED.
Perhaps the most important strategy for effective crisis communications is having a plan in place.
Crises will come and go. But with the right crisis management plan, your team will be well equipped to handle any situation with efficiency and ease. Just make sure your crisis management plan is well up to date with new data and lessons learned.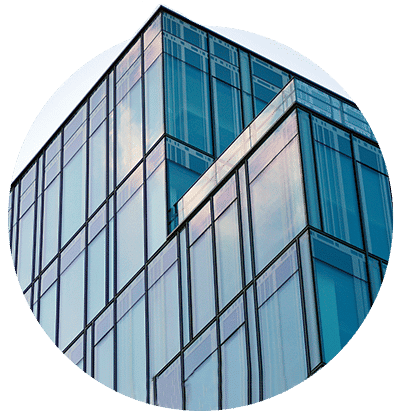 Work with MWW's Crisis Management Experts
In today's world, crisis management is just another day on the job. But you don't have to face a crisis alone. Integrated crisis expertise can step in when disaster strikes and provide the right crisis communication strategies for your brand.
If you handle crises well, with agile, purpose-based, integrated communications, then crises can reinforce your company's positive values and management team. With our 35 years of experience in issues and crisis management, our integrated crisis experts can help you handle tough situations and better prevent crises from happening in the first place.
Need help with crisis communications and management? Get in contact with our team today.