MikeWorldWide Wins Two PR Industry-Leading Innovation SABRE Awards for Standout Consumer Brand Marketing Campaigns
MikeWorldWide Wins Two PR Industry-Leading Innovation SABRE Awards for Standout Consumer Brand Marketing Campaigns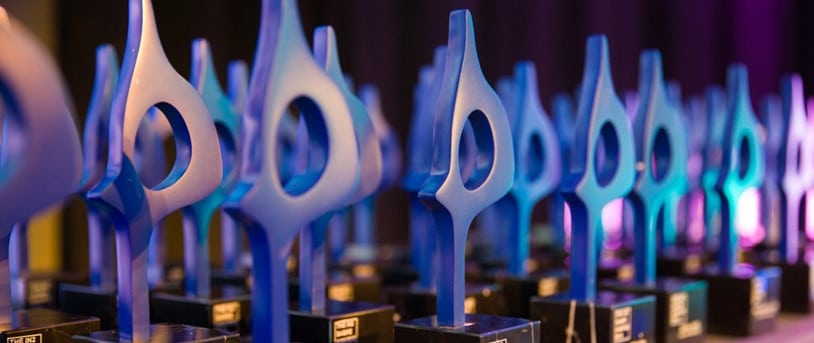 MWW proudly partners with clients BIC and Whole Foods Market to earn top honors for creative work and finalist recognition in two additional categories for professional services leader Deloitte
NEW YORK, February 28, 2022-MikeWorldWide, one of the world's leading independent public relations agencies, was honored along with client partners BIC and Whole Foods Market in two categories at PRovoke Media's Innovation 2022 SABRE Awards.
The Innovation SABRE program recognizes Superior Achievement in Branding Reputation and Engagement. The finalists were chosen by a jury of industry leaders including agency and in-house executives from over 2,000 entries. MWW was recognized for its work with BIC and Whole Foods Market in two categories: 'BIC Gets Lit with Snoop Dogg and Martha Stewart' for Best in Consumer (Products) and Whole Foods Market 'Thanksgiving Turkey Protection Plan' for Best in Fashion/Retail.
'We're thrilled for the continued success of the BIC EZ Reach lighter campaign featuring Snoop Dogg and Martha Stewart with our win in PRovoke's Innovation SABRE Awards,' said Jeany Mui, senior brand manager at BIC Lighters. 'Thank you to our trusted and passionate team at MikeWorldWide for leveraging an unexpected partnership to generate exciting, culturally-relevant conversations for the product and brand.'
'Huge appreciations to our partner MikeWorldWide for the idea that sparked the Thanksgiving Turkey Protection Plan,' said Heidi Noble Stewart, consumer PR, organic social and influencer marketing lead at Whole Foods Market. 'Together with MWW and our partners at Progressive Insurance, we created a campaign that was truly breakthrough. Congratulations to all on the program's recognition by PRovoke's Innovation SABRE Awards.'
'We are so excited to see our work with valued clients BIC, Whole Foods Market and Deloitte recognized for these industry honors,' said Tara Naughton, MWW's chief marketing and business development officer. 'Our passionate and creative teams prioritized insights, strategy and cultural connection to generate widespread attention, and that work will continue in 2022. We are thankful for our client partnerships to execute these programs together as one team and PRovoke Media for hosting honors that demonstrate the power and impact of communications.'
In addition to MWW client wins for BIC and Whole Foods, the agency was recognized as a finalist with long-time client and global professional services leader Deloitte for its Women at Work Report, addressing the impact of the pandemic on working women across the world-for Best Public Service for Covid-19 and Best Use of Research in PR. The full winner list from the 2022 IN2 SABRE Awards can be viewed here.
With offices across the US and in London, MWW continues to grow and attract talent with a people-first culture that supports employees by prioritizing wellness, flexibility and career development to meet current workforce needs. Open positions at MWW can be found here.
About MikeWorldWide
Thirty-five years young, MWW is among the world's leading independent, full-service PR agencies with talent hubs across the US and the UK. It prioritizes CorpSumerTM insights, cultural currency, and earned-worthy impact to create integrated programs that turn brands' reasons to believe into audiences' reasons to care. Because more than ever, Caring Counts.
MWW combines corporate reputation, consumer marketing, crisis & issues management, and public affairs expertise with dedicated strategy, analytics, DE&I, digital, and creative and content teams.
To learn more about MikeWorldWide, visit https://www.mww.com or follow us on social @MWW_PR.