About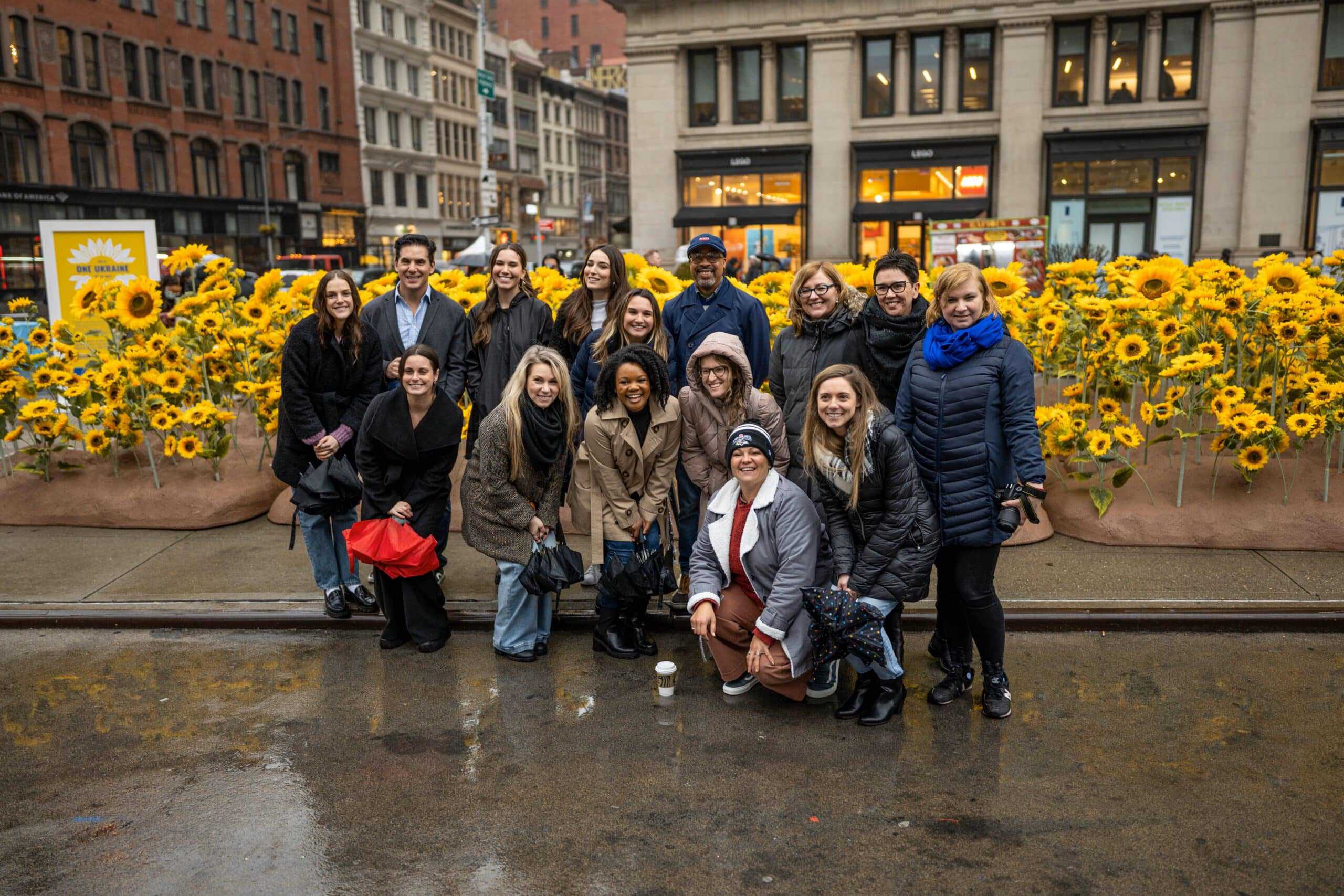 We are a people-first, independent public relations firm built to care.
MikeWorldWide employs more than 230 curious, entrepreneurial, and passionate global communications professionals. We represent iconic brands across every industry and deliver work by maintaining a caring culture and commitment to inclusivity and excellence. Our independence gives us the freedom and flexibility to dream big, take risks, and deliver measurable, impactful communications.
The Power of Connection
We help clients connect to what matters most for their growth by exploring target audiences and creating ways to intersect, interact and engage.
Changing Media Consumption
We are platform experts. We balance news cycles, audience preferences, social and political context, and algorithms to ensure our stories break through at the right time and in the right places.
The New Top Tier
We help clients identify the most influential platforms, media and people to reach stakeholders, from employees and the c-suite, to existing and potential customers
Breakthrough Content
We are passionate storytellers that develop relevant, compelling content and ensure it is distributed in the right places to move the needle on awareness, growth, customer acquisition.
Integrated By Design
We understand the media ecosystem is constantly changing, and we help clients change with it; from the growing power of LinkedIn's editorial team, to the trends proliferating TikTok.
We believe in people

,
Not services
Our people-first culture places humanity above all else. We champion commitment, camaraderie, and concern for those who make what we do worth the hype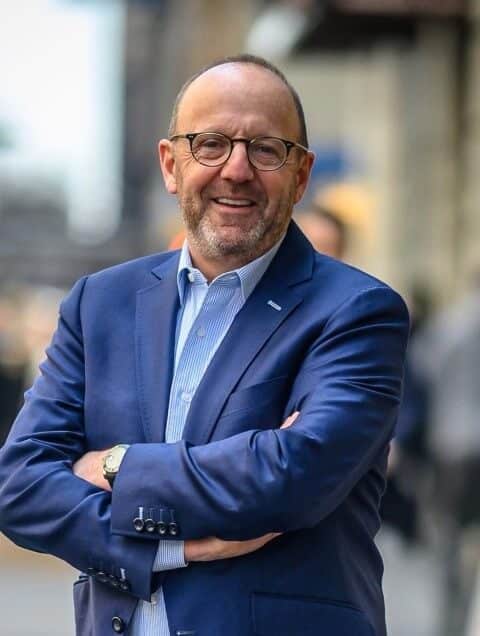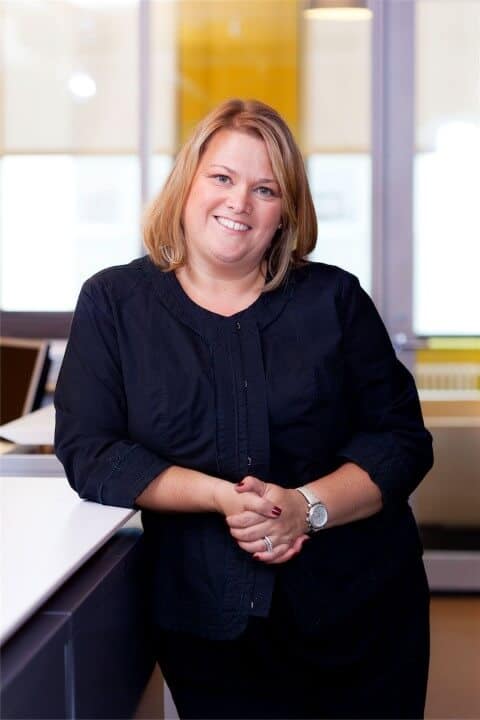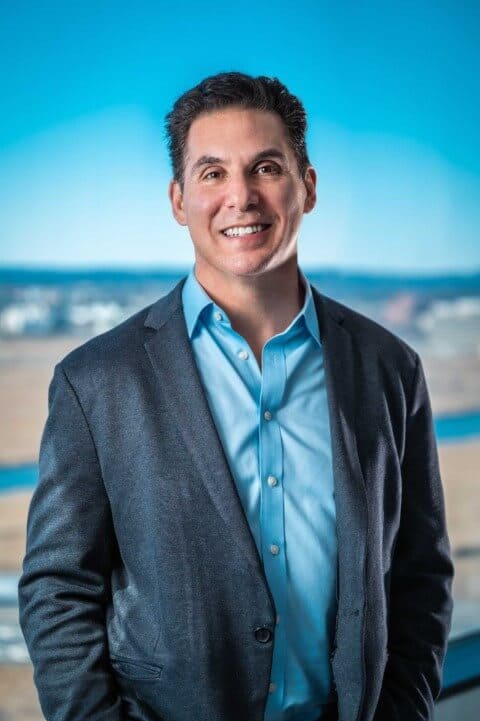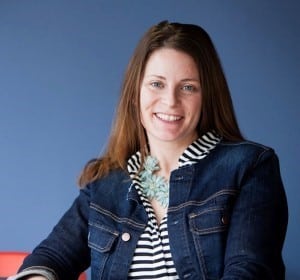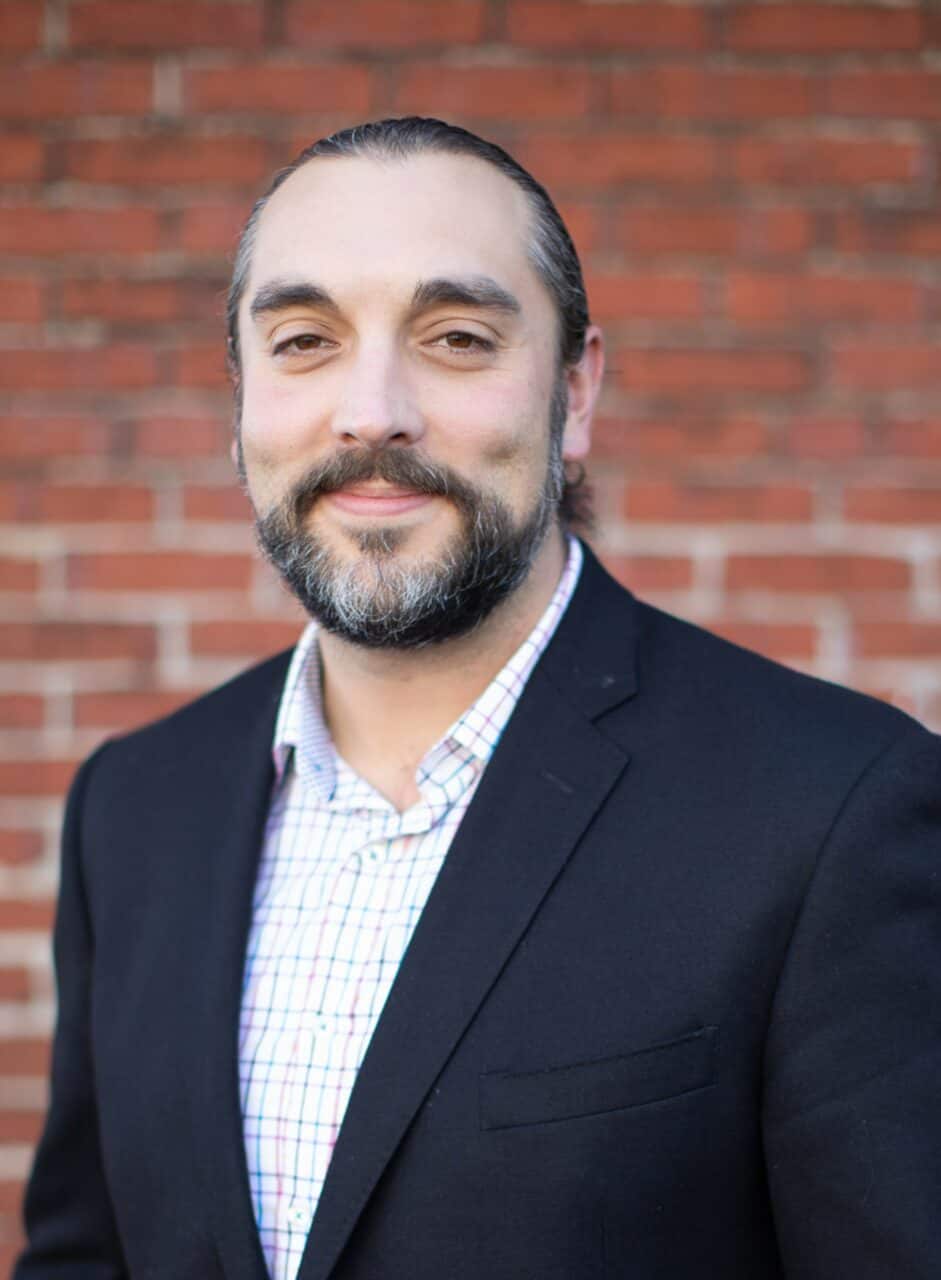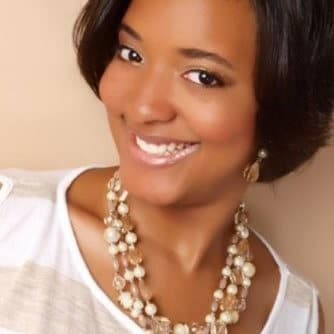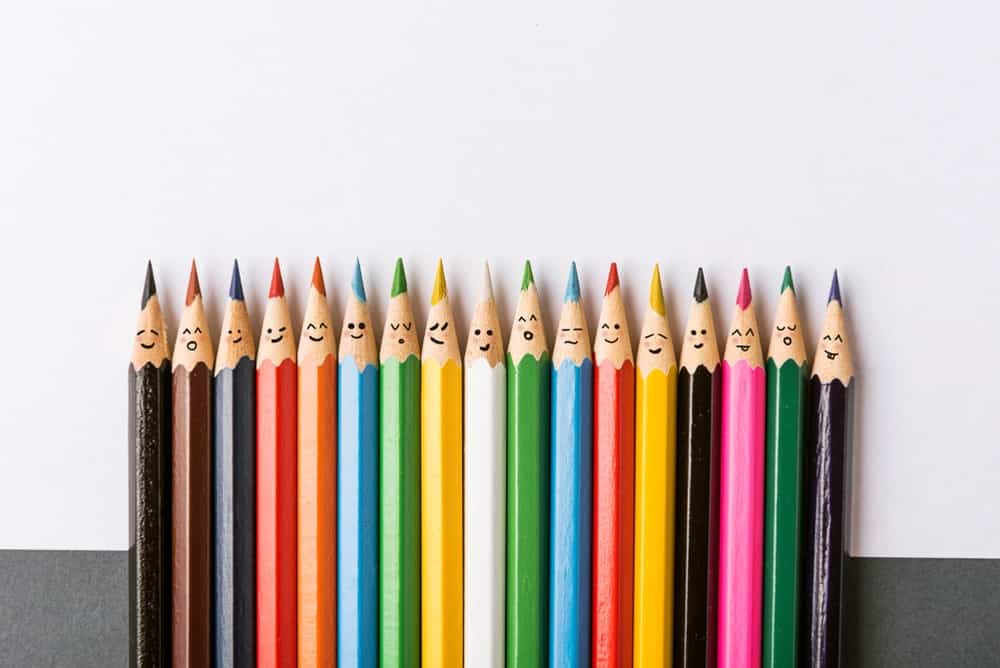 DEIJ Commitment
Diversity, equity, inclusion, and justice (DEIJ) is an asset that enriches our lives and work. Our DEIJ Council is focused on attracting and retaining diverse talent, building an inclusive culture, and advancing our social impact efforts to drive tangible change. Today, we have increased the racial/ethnic diversity of our workforce, with BIPOC talent now making up 25% of our US employee population. We also focus our investment in pro bono services for minority and women-owned small businesses up to half a million dollars annually.
As the first PR agency to have a dedicated LGBTQ practice almost a decade ago, our DEIJ practice today has an impressive client roster spanning major consumer brands, global B2B companies, and influential nonprofits and startups.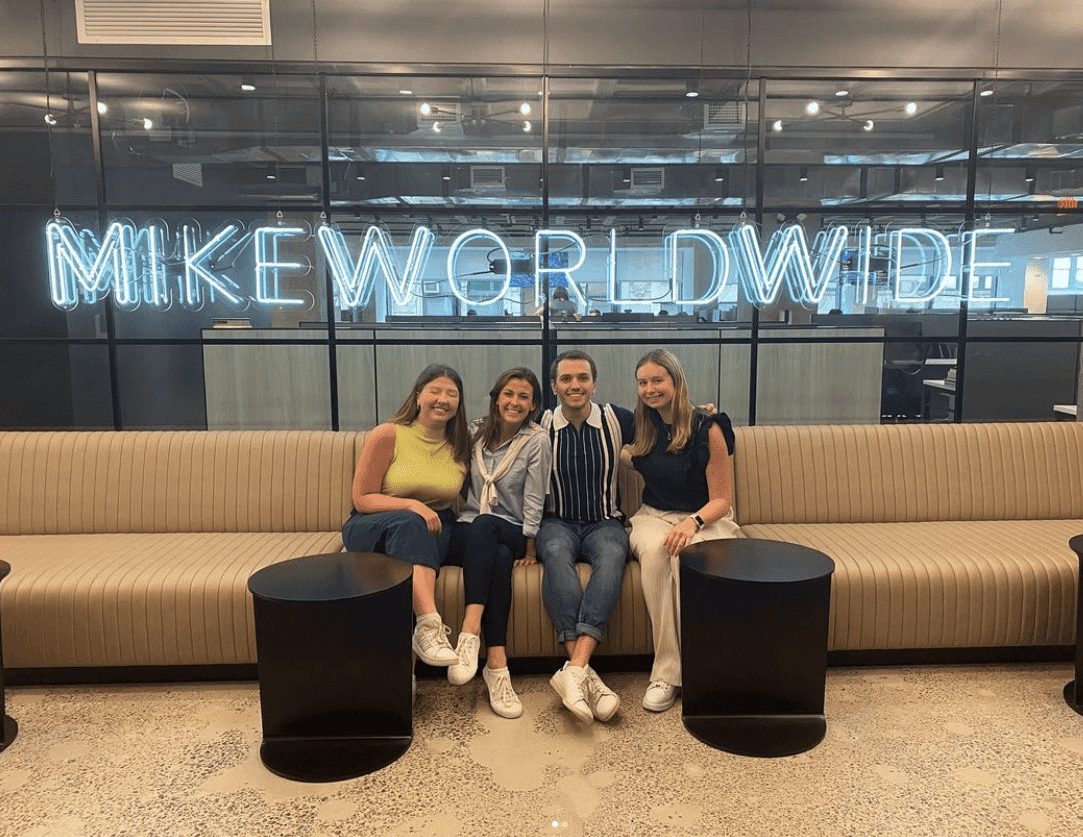 MWW Accelerator Program
We reimagined the traditional internship to offer students an immersive experience at a modern, integrated agency, while creating a rich pipeline for attracting talent. The Accelerator program features PR and digital tracks and participants rotate through teams and practices for a comprehensive learning experience. Interested in a PR career? You will work with consumer, corporate and technology practices to gain first-hand client experience and gain data & insights knowledge. Digital participants rotate to learn influencer, platform strategy, SEO and paid media.
Accelerator participants also participate in a real pitch development and presentation event to client and MWW leadership. One in three MWW associates are offered full-time positions!
Pre-PTO & Mental Health Days
Progressive benefits to meet today's workforce needs include mental health days and paid pre-PTO, because work-life balance isn't just a buzzword to us, it is an #MWWLife reality. In addition to unlimited PTO, we designate seven mental health days where the agency is closed–like any holiday–that are timed around other holidays and office closures to allow extra time to relax and recharge with friends and family. And when you join us, you'll be paid for one week before you start onboarding to spend however suits you–whether that's running the errands you've been avoiding or taking a beach vacation to start your new role stress-free.
"MWW has been an invaluable partner for the past 2 years in supporting our brand through truly integrated digital and PR strategies. I have a small and lean team, so I have relied on them to execute across multiple disciplines including influencer marketing, social strategy, paid media and media relations – they have delivered consistently strong results and are continuing to help push our brand to new heights."
"Huge appreciations to our partner, MikeWorldWide, for the idea that sparked the Thanksgiving Turkey Protection Plan. Together with MWW and our partners at Progressive Insurance, we created a campaign that was truly breakthrough. Congratulations to all on the program's recognition by PRovoke's Innovation SABRE Awards."
"MikeWorldWide is a valued partner that supports our brand in content creation, earned, and influencer strategy. They are strategic and flexible and offer a work ethic and commitment to accountability that is second to none."
"I'm grateful to partner with such a passionate team to amplify our mission of helping dog parents to create a thriving future and more sustainable planet."
Our Client Partners